Automated IAM Provisioning
In today's digital world, security is of the utmost importance, and automating Identity and Access Management (IAM) is a key component in this modern, technology, that is transforming the way we manage our data and identities.
It's not only about security and control, but also about simplifying processes to make them easier to use and understand.
With automated provisioning, organizations are able to quickly and easily manage the user access to their networks, applications, and systems, saving time and money.
IAM provisioning is a critical component of IT infrastructure, allowing secure and efficient access to necessary systems and data across the organization.
By automating this process, organizations can significantly reduce manual overhead and enforcement costs while ensuring that users are accessing the data they need in a secure fashion.
Provisioning With IDHub
IDHub makes automated provisioning simple and efficient, by utilizing a provisioning workflow engine, along with roles, to fully govern user access control.
IDHub's provisioning engine increases the stability of systems while also insulating the core stack from an outage, and preventing any problems from occurring on isolated systems.
It integrates with connectors using a standard-based protocol and offloads the tedious work outside the core stack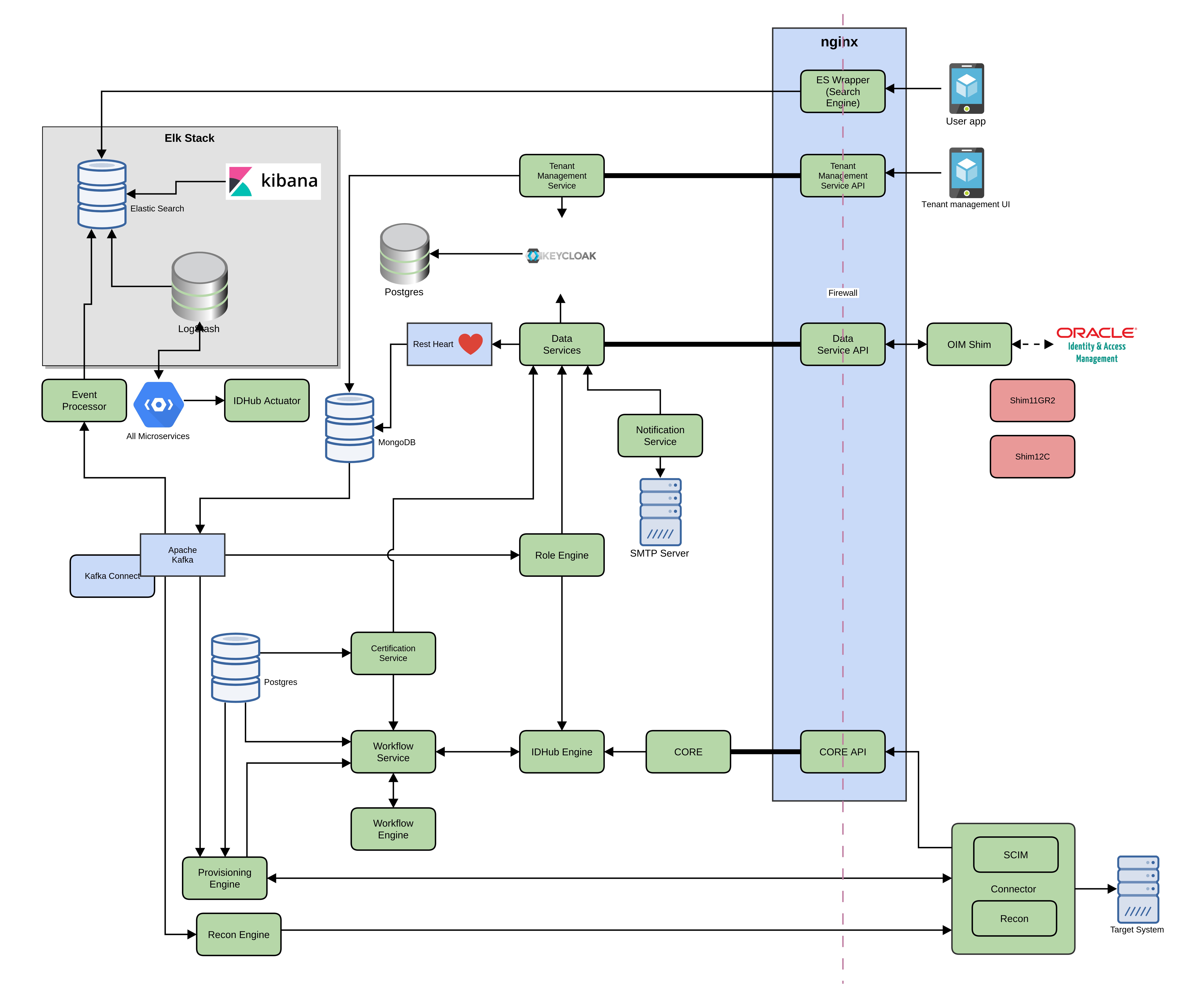 Time-Based Provisioning and Deprovisioning
IDHub has the capability of limiting user access to specific resources, for a predefined period of time. This is especially useful for organizations who have temporary employees, or 3rd party contractors who need access to company resources for a limited amount of time.
Time-based access is generally initiated using Access Requests, where expiration dates and times are selected during the request process. However, time-based access can also be assigned to IDHub Roles, which are a collection of resources. When the expiration date is met, the Role and all of the resources within it will deprovision.
Once the request is approved, the user will have access until the expiration date/time has been fulfilled, triggering a revocation event to begin the deprovisioning process of that resource.
Distributed Connectors
IDHub connectors are standalone, platform-agnostic applications encapsulating all target system interactions.
IDHub core connects to the target system via connectors to provision user accounts, entitlements, and other organizational resources.
IDHub's provisioning engine integrates with connectors using a standard-based protocol and offloads the tedious work outside the core stack.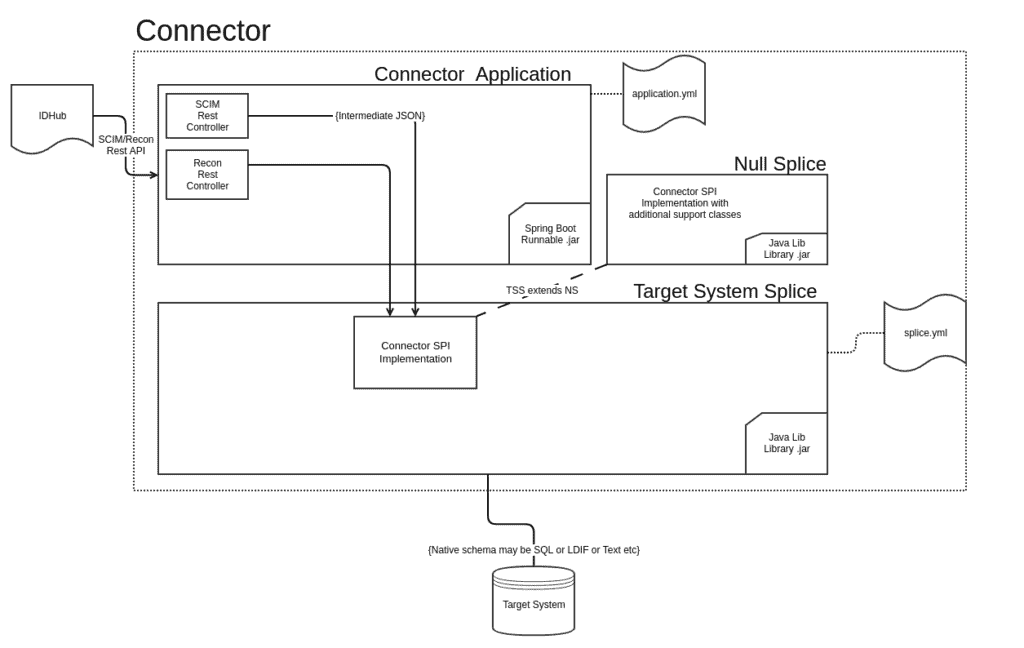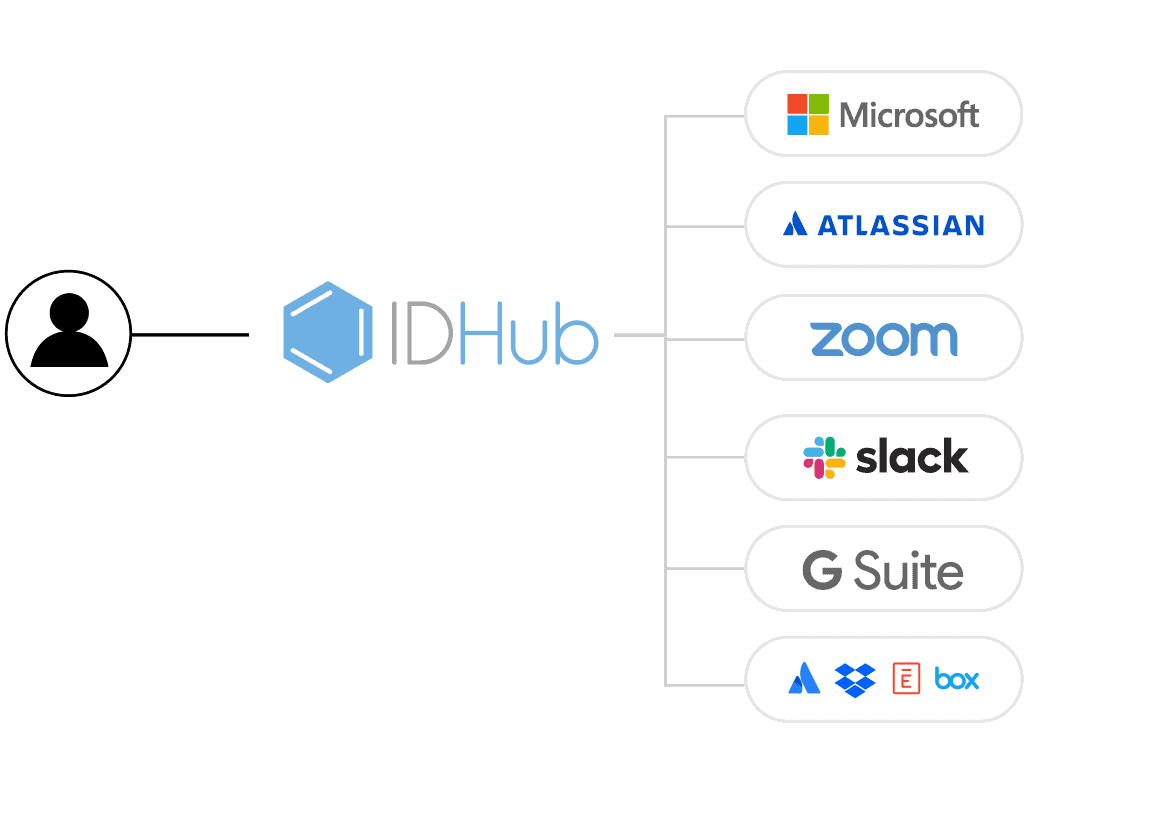 SCIM Based Integration
IDHub connectors consist of SCIM and other REST endpoints used to perform operations on a target system.
The connectors are developed and maintained independently by the mainline, IDHub.
They are self-contained processes running on a server/platform, directly connected to target systems.
In some cases, connectors can also run on the Target System Servers.
Every application is connected over SCIM connectors. All provisioning actions are REST API calls to a SCIM bridge, that is written in a language native to the target system.
Learn more...
IDHub Extras