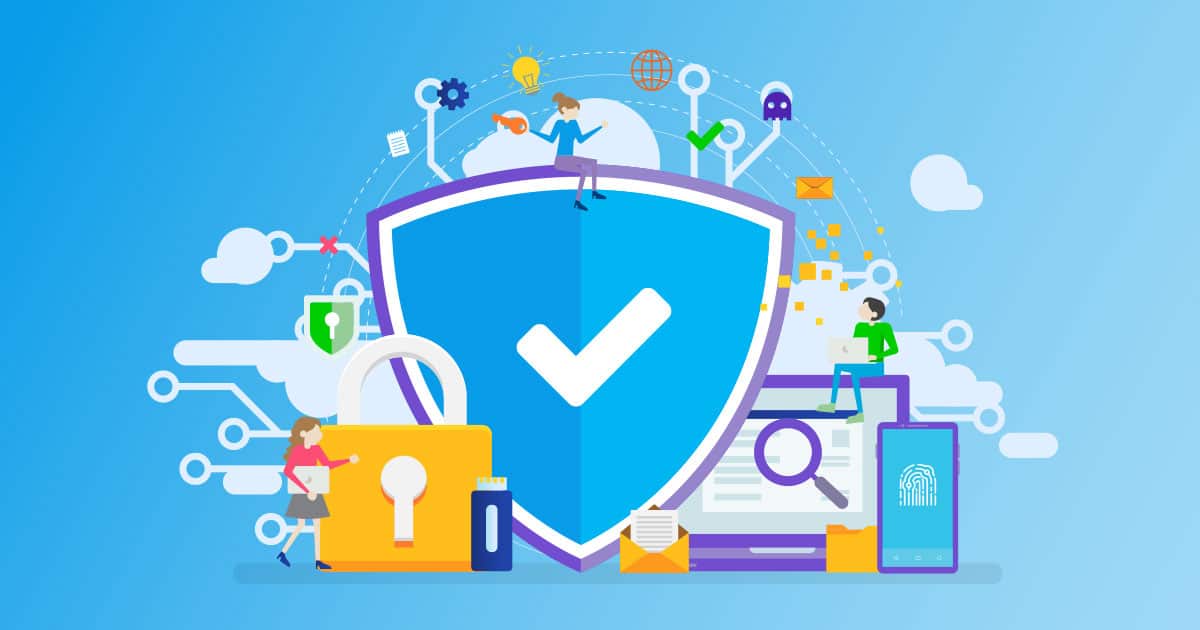 Access Control Policy Template
GET MY COPY
What Is An Access Control Policy?
A well-planned Access control policy details the framework of your information access security strategy.
Your IT department enforces these rules and guidelines to control the integrity of your information landscape.
This guide will help you create a policy that outlines the creation of roles and responsibilities for managing access control, along with procedures and protocols that help identify, classify, and protect sensitive information.
5 Steps To Create A Thorough Access Control Policy.
1. Identifying the Objective of the Access Control Policy
It's important to know what you're trying to accomplish with your access control policy. It's not just about establishing policies and procedures for the IT department, but also about identifying and protecting sensitive information and defining your authentication mechanisms.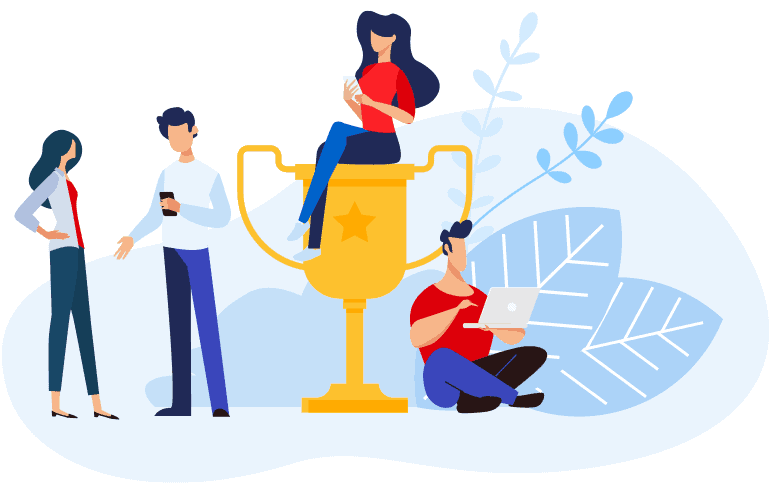 Access control policies are split into two types: administrative policies and operational policies. The distinction between these two is that the former is meant to govern the IT department, while the latter focuses on network resources.
Once you know the objective of the access control policy, it's important to identify what type of data is to be protected.
The types of data protected may also require you to consider any applicable laws and regulations. For example, storing private and confidential customer information will be subject to government policies.
Your organization may need to have specific protocols for managing things like; termination of employment, using mobile devices, Cybersecurity and Ai Concerns, inter-connectivity, or access granted to service providers.
It's important to think about all these aspects to create a complete framework of rules and procedures to keep your business data safe.
2. Determining What Type of Data Needs to Be Protected
Access control policies are designed to protect data that is sensitive to the organization.
Typically, private and confidential information should not be disposed of or shared with any unauthorized individuals.
Before creating your access control policy, you need to determine what type of data needs to be protected and determine the level of sensitivity for each type.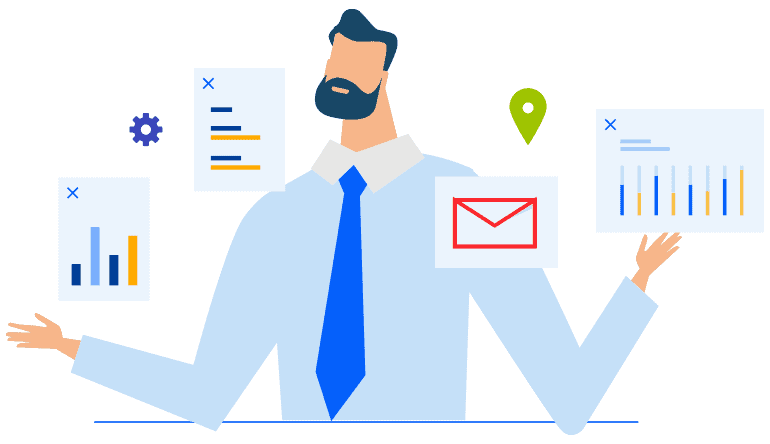 The types of protection required for various pieces of information may vary.
If someone needs simple access to internal documents, the sensitivity level may be low, because an error would not cause any damage.
In contrast, if someone needs remote access to your private networks to modify public-facing data, your policy requirements would require a higher level of security.
Identifying what you're protecting will help you identify which individuals or groups can have access to it, and what kind of tasks they are allowed to perform on this data.
Examples of data to be protected:
HR information
Customer information
Financial information
Intellectual property assets
Credit card information
Sensitive customer personal data
Once you identify the type of data that needs to be protected, you will usually create a list of acceptable authentication methods for each type and then assign one or more administrators for each department that handles the data.
3. Recognizing Which Individuals or Groups Need to Have Access
Once you've decided what data needs to be protected, you should identify which individuals or groups will have access to the data, as well as the specific permissions they need to use the information.
This step allows you to create common roles and responsibilities for managing parties with access based on the user access guidelines you will establish.
Examples:
A business may need to protect data that contains trade secrets or information about individual employees. (e.g., managers).
A government agency may need to protect certain data from outside parties and those with whom it has an agreement (e.g., its vendors).
A healthcare organization may need to protect sensitive patient information.

In these cases, other individuals would not be allowed access unless they were approved by an Administrator.
Once you have identified which individuals or groups require access, you can then create a policy that outlines how minimum standard access is granted and revoked.
4. Identifying What Kind of Tasks Will Be Performed by These Individuals or Groups
In addition to who will have access, it's important for you to know what kind of work will be performed by these individuals or groups and what the business requirements are.
The first step is to define the roles and responsibilities that the individuals or groups will have.
Types of roles and responsibilities for managing an access control policy:
Access administrator: The individual responsible for granting or revoking appropriate user permissions.
Account manager: The individual responsible for maintaining user accounts and monitoring password expiration information.
System manager: The individual who is responsible for overall system security and day-to-day operations on a computer system that includes monitoring activities, troubleshooting issues, and resolving problems related to the system's security settings.
It's important to keep in mind that each organization has different needs; therefore, this guide provides a basic overview of roles and responsibilities.
Some situations may require individual access to be granted one by one, or you might use role-based access (RBAC), or account based access (ABAC).
It's up to you to specify in your policy how these tasks are managed for your company.
These responsibilities should include:
Who has access to what resources
How to monitor such access
What data is allowed or not allowed on each resource
When are resources available and when are they unavailable?
Once you've decided on these responsibilities, you'll need to analyze how often they occur.
You will also need to determine and document how access will be granted. Will, you be using a 3rd Party Identity Management (IAM) platform, or if you're a small company with only a few people will you be using a database or spreadsheet.
If you are using an advanced Identity Management System, will you allow Manager Access Control, or will you limit who can manage users to your IT department? Whichever direction you take, you will need to document the process.
5. Specifying the Level of Sensitivity of the Data Required for Each Task
It's important to decide how sensitive the data is and how much protection it needs to prevent unauthorized access.
Working directly with the application owners you can develop your policy of least privilege to triage sensitive applications and resources in order to classify them according to your business needs.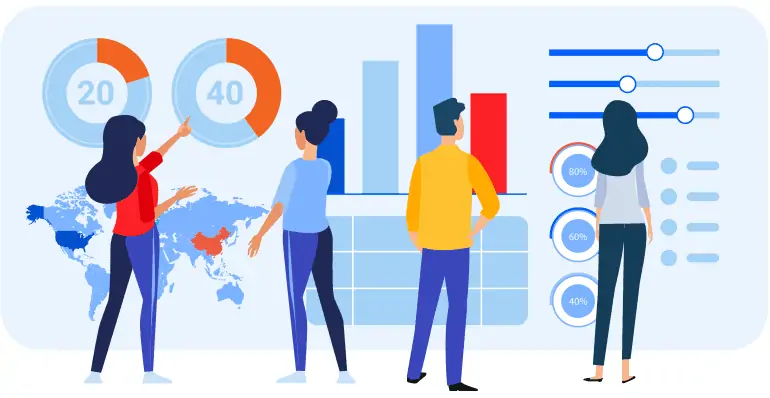 The level of sensitivity of the data is one of the most important factors in creating access control policies.
The level of sensitivity changes how an administrator needs to approach the process and what type of security controls are necessary.
If you're protecting confidential or personal information, you'll want to ensure that employees have a high level of accountability for their actions.
However, if your company is just storing data that can be accessed by anyone on a network, you may not require as much security.
As you go through this guide, use these questions to determine what level of sensitivity your organization requires:
Is there any sensitive information being stored?
What type of data is it?
Who has access to it?
How frequently will it change?
6. Maintaining Regulatory and Government Access Compliance
As a business, it is imperative that you maintain Government and regulatory compliance.
Maintaining compliance includes making sure your company complies with privacy regulations such as the Health Insurance Portability and Accountability Act (HIPAA).
It's also important to make sure your access control policy complies with any applicable laws and regulations.
In many cases, you will be required to conduct Access Certifications. This can be a daunting task if you don't have a complete Identity Management platform. We recommend you take a look at IDHub.
If your organization is required to meet certain standards, you will need to reference and follow established protocols for actions such as certification and auditing.
Finally, you will need to document your policies regarding access monitoring, security measures that affect end users, and state potential disciplinary action or legal consequences for knowingly violating your access policy per your legal requirements.