IDHub Reporting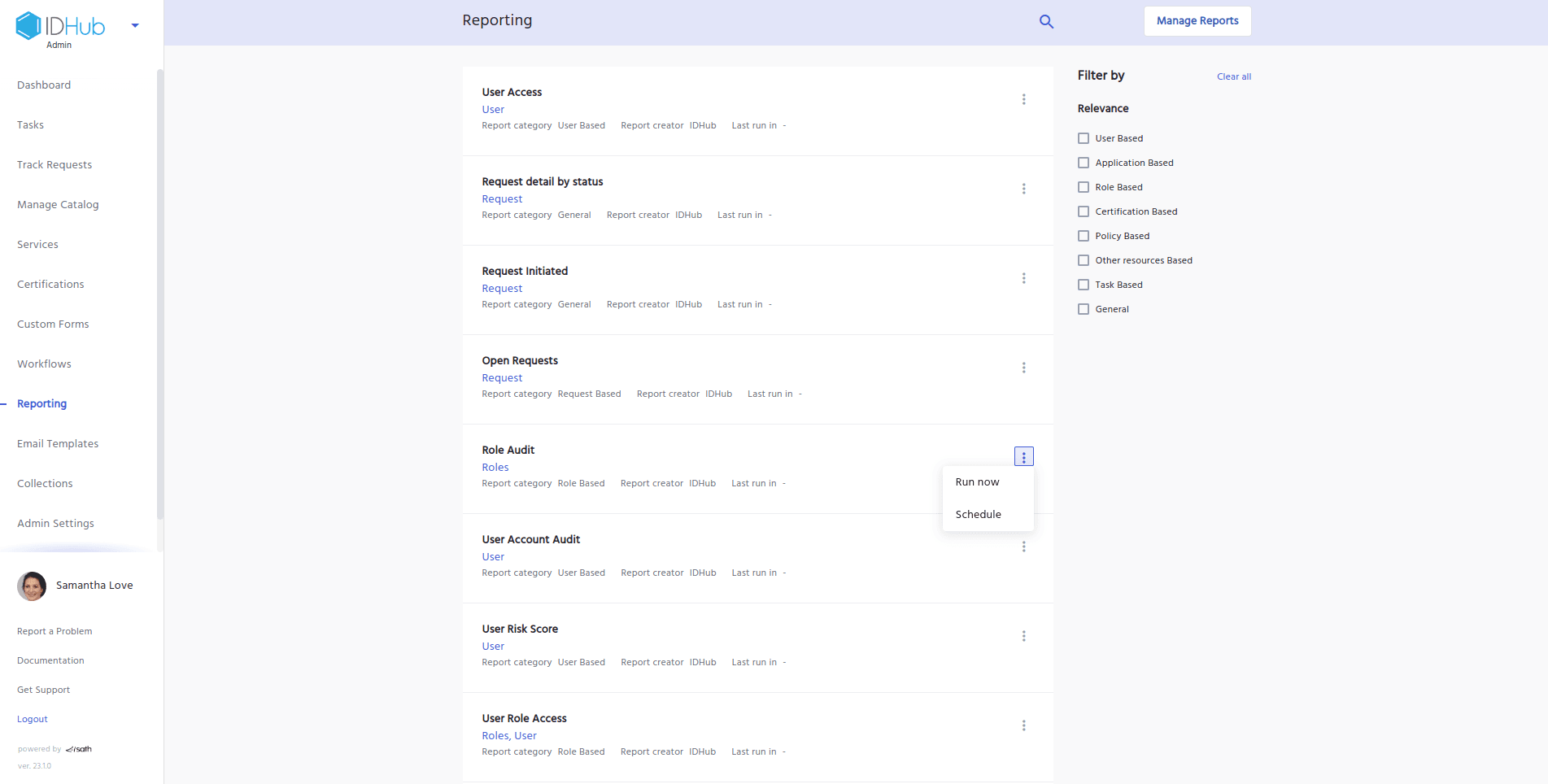 IDHub administrators have a central Reporting tool that provides quick and clear reports on various IDHub functionalities. Admins can easily create custom reports with JS Reports.
IDHub provides valuable data regarding user access configuration from various identity repositories and target systems, to give a clear view of who has access to what.
If access is appropriate to the job role being performed, segregation of duties enforcement, used to avoid conflict of interest, and risks of violations.
Reports On Demand or Scheduled
IDHub reports can be quickly generated on demand, so admins can instantly run reports for real-time, clear data, right at their fingertips.
Compliance is a challenge in many industries, and needing to provide user data on a scheduled basis is critical. IDHub's reporting tools makes that easy, especially with the built in scheduler, allowing for reoccurring reports, for any length of time, on any schedule needed.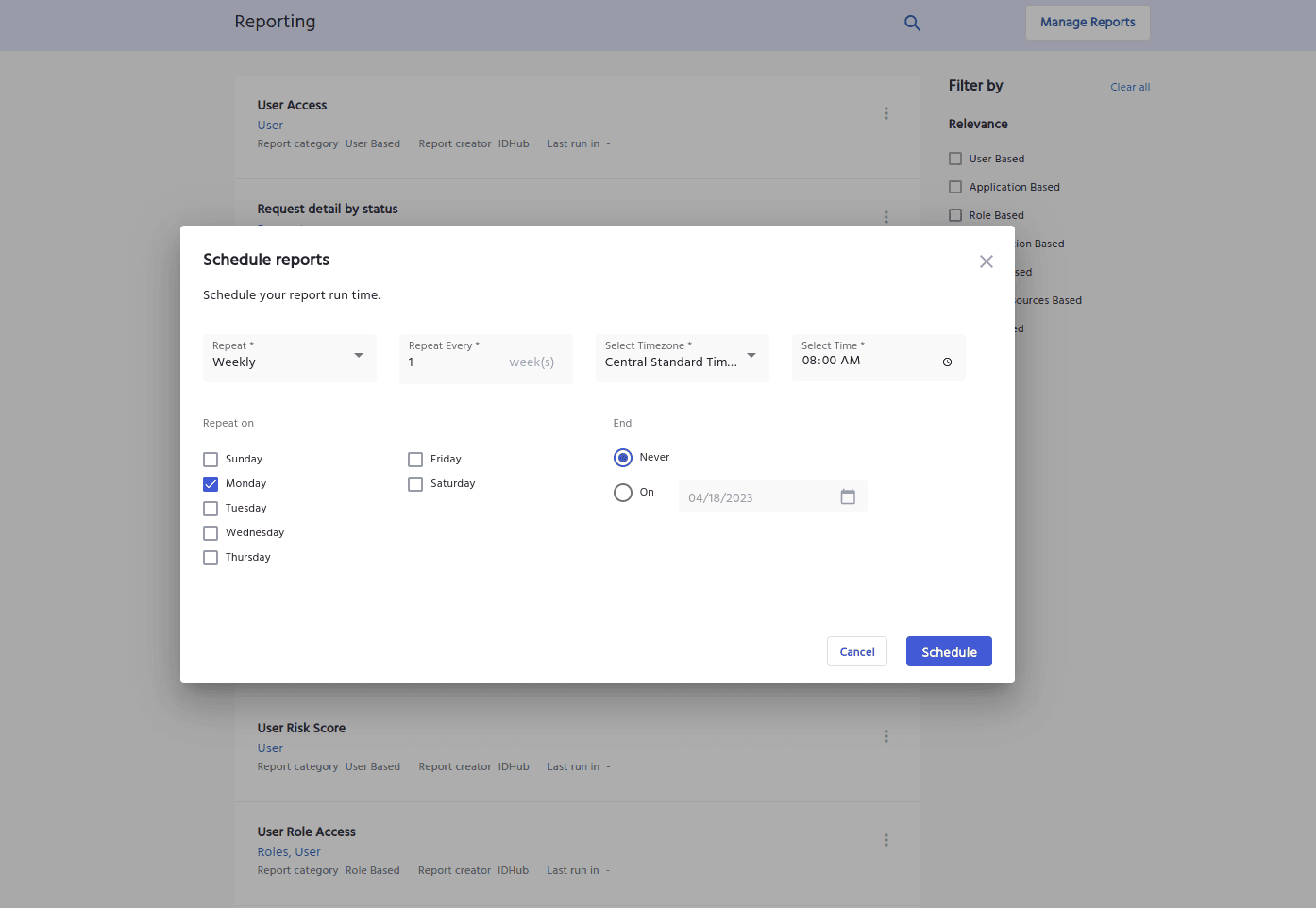 Export Reports
For further analysis by business users, IDHub Reports can be exported as XLS & PDF formats, and later downloaded.
Every report log as well as data in the report, is stored in the IDHub repository.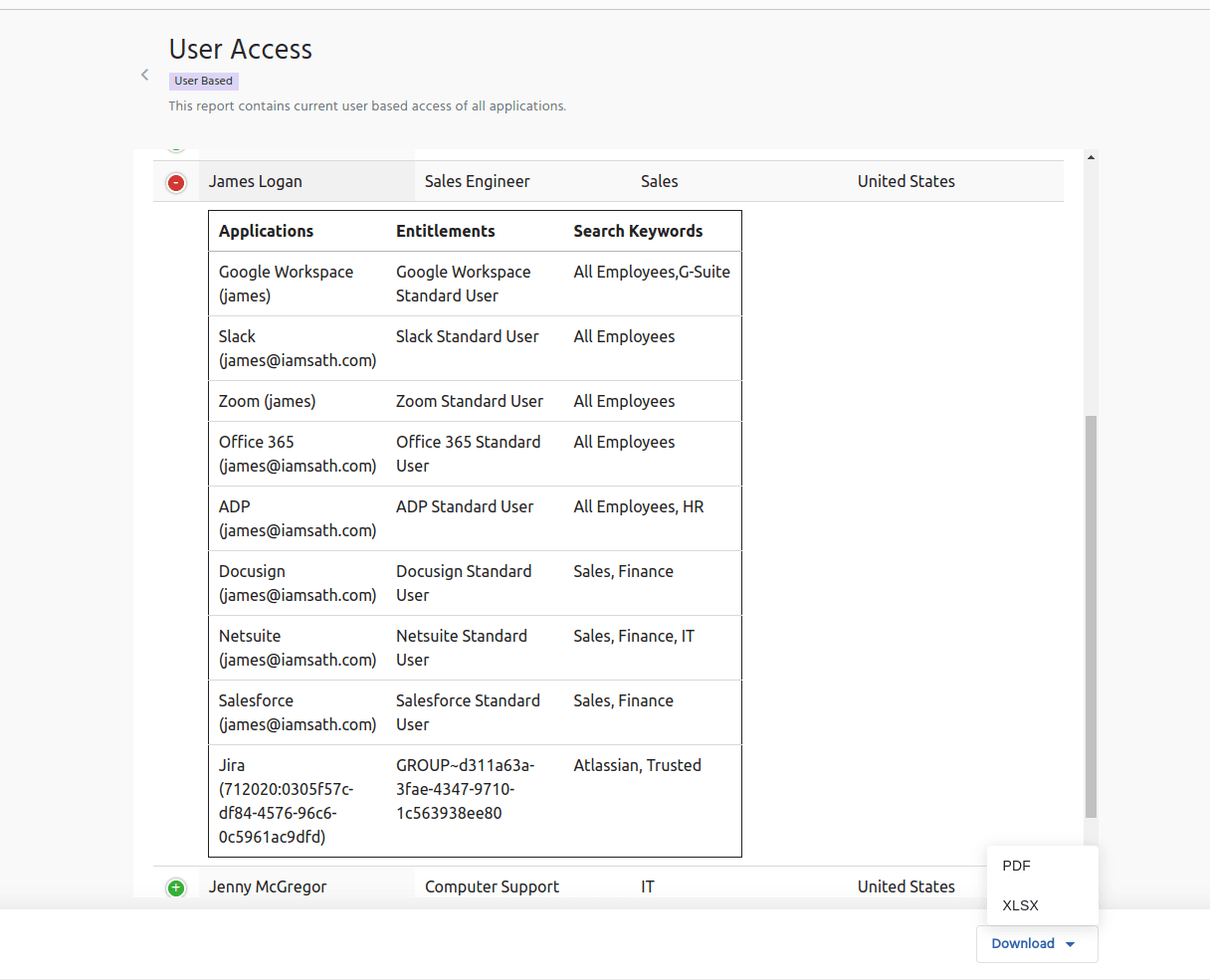 Learn more...
IDHub Extras