Learn about IDHub Automations
Overview

Triggers
Triggers are events that occur in IDHub. First Step is to pick an event within your Identity Security that you wish to automate. Some of the possible events may include:
Field Value Changed
Create Request
Create Task
Modify Request
Delete Request
Expire Task
Task Action Performed
Comments on Request
Incoming Webhook
Apart from event based, a trigger can be on a schedule as well.

Condition
Conditions are based on IDHub Query Language. You can have any condition added and it will be an additional check on top of existing trigger to start an action.
IDHub uses GraphQL to search across IDHub and cross-collections to get desired results.
A condition can be anything from Location based search to User Account or User based attribute logics. You can also have conditions based on provisioned date range to pick a targeted time period in which events will be tracked and on an event, actions will be performed
Some examples of conditions are:
"location=Illinois AND department=IT" - This will only perform actions on event for IT Department folks in Illinois in your organisation

Action
Final Step of Automation is to perform some functions that you desire in IDHub. We can do diverse actions like:
Assign Task
Withdraw Task
Comment on Request
Send Email
Send Web Request
Create ticket in Jira Service Desk
Create ticket in Zendesk
Connect to external system
Actions are not limited to above and there can be custom actions built to automate within IDHub
IDHub Automations
Build powerful rules without limits
You know your business, so you should make the rules. Create flexible automations that perform different actions based on if/then logic.
Customize your IDHub with webhooks. Receive data from any service or send requests to any URL—without writing code or running servers.
Cover all your bases. Don't see a business event you need among IDHub integrations? Build your own rules.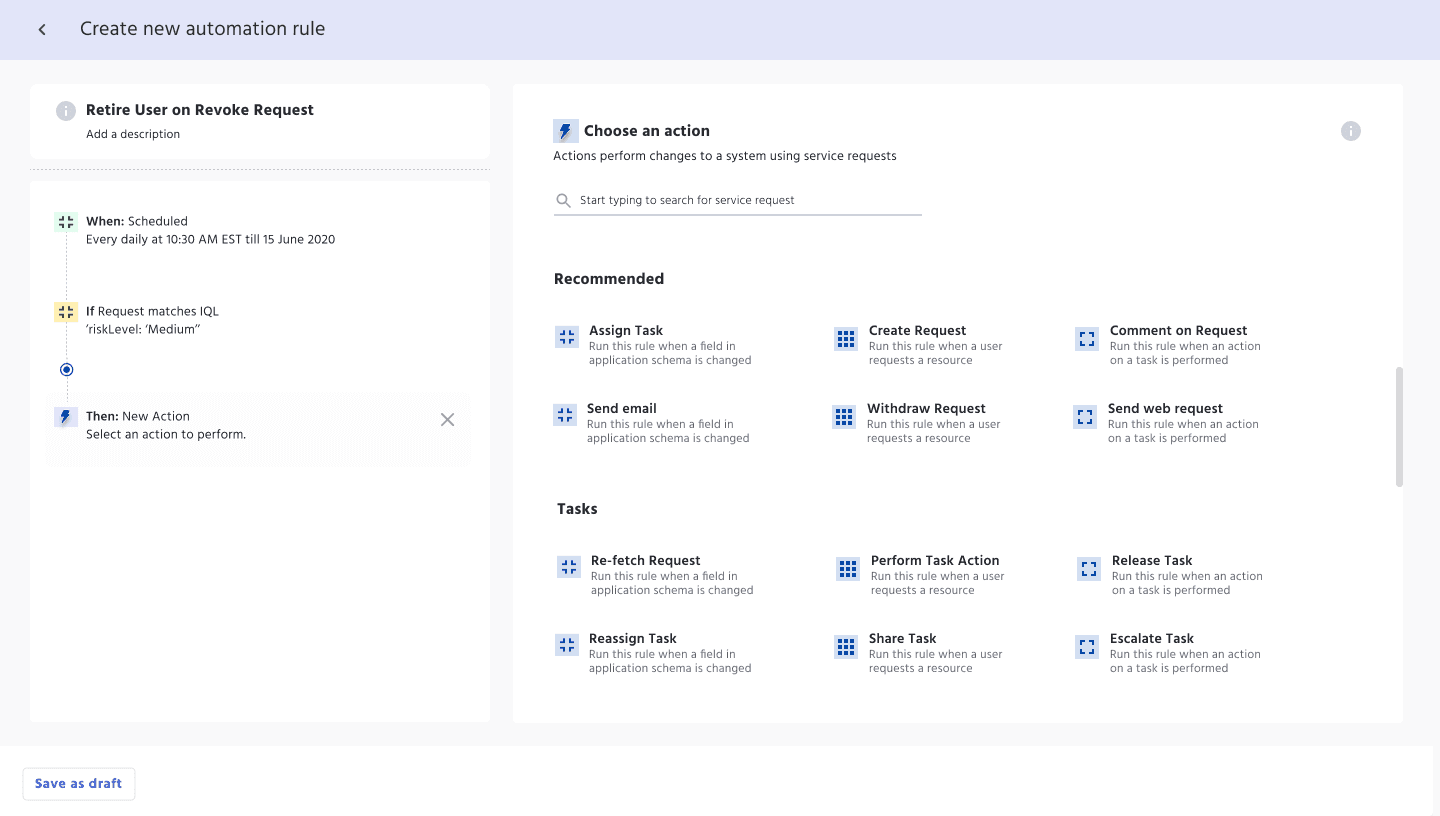 Resources
Empower your entire organization