Identity and Access Management
IAM Forms
As applications and services become more advanced, the user information and specific requirements for access can become equally complex.
Unlike many typical applications, which might only need an email and possibly a name, many applications today will need to know geographical information, hardware specifications, private information, or some specific level of access.
Provisioning a new user into an application with specific requirements often involves a lot of additional communication or documentation.
IDHub Custom Form Solution
Custom Forms are utilized in IDHub, to collect specific data related to resources like Applications and Entitlements.
Compatible with Workflows and Service Requests, Forms customize the request lifecycle, and access management.
Each specific resource that requires unique data, should have a means of ensuring data is automatically collected, quickly and appropriately.
The ability to completely customize Access Request Forms, allows IAM systems to acquire any number of specific pieces of information, at the time of the Access Request.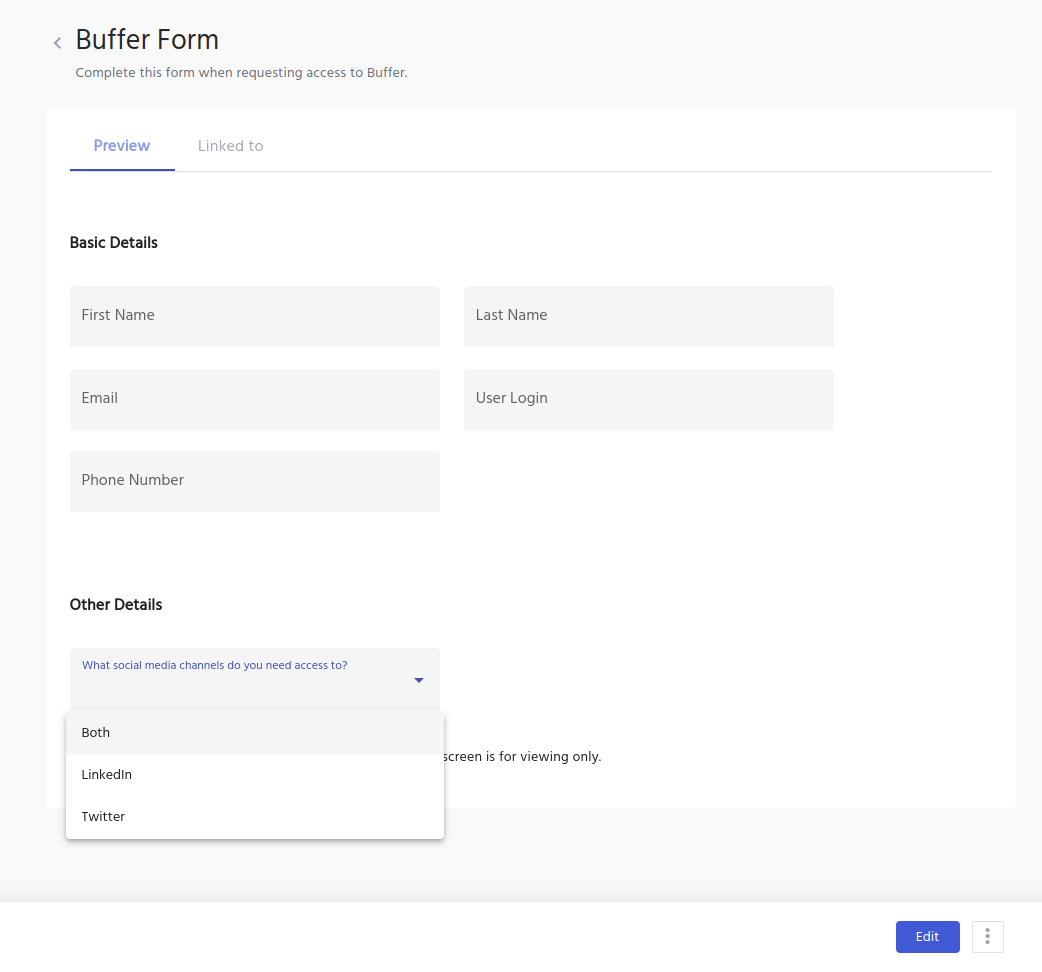 Building Custom Forms
System Administrators can easily create forms in a few steps from the Custom Forms page.
Click on Create Form, complete the required Basic Details, including the form name, any keywords used to find the form, a description of the form, and the application or services.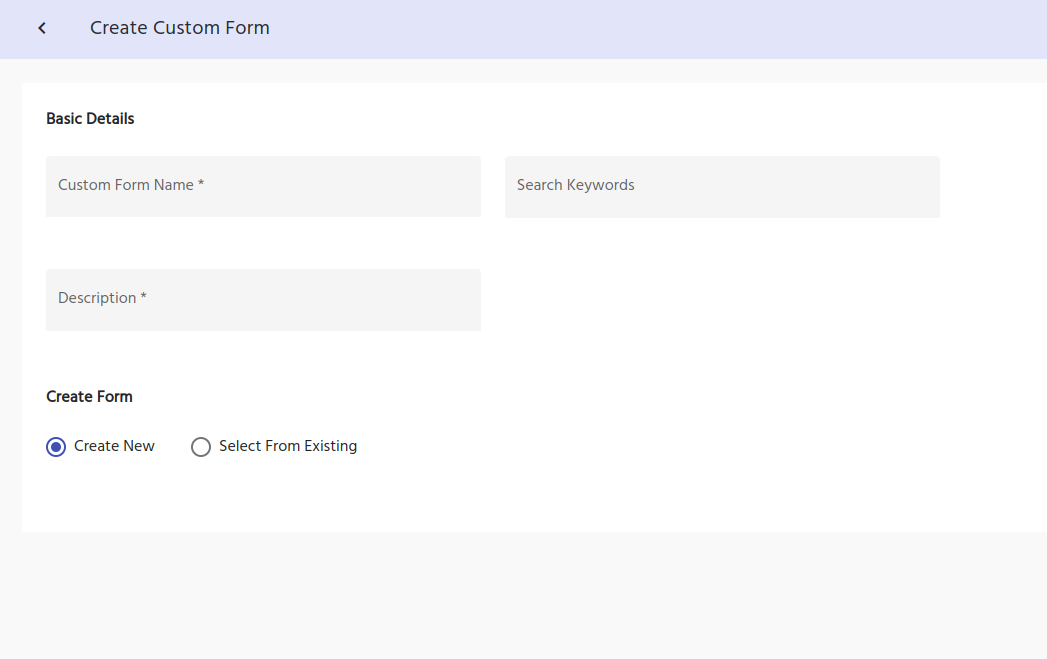 Creating Custom Fields
Form Groups
The first step is to add any required groupings of questions related to the request.
For example, groups can include personal information, HR information, hardware, or token information.
Form Inputs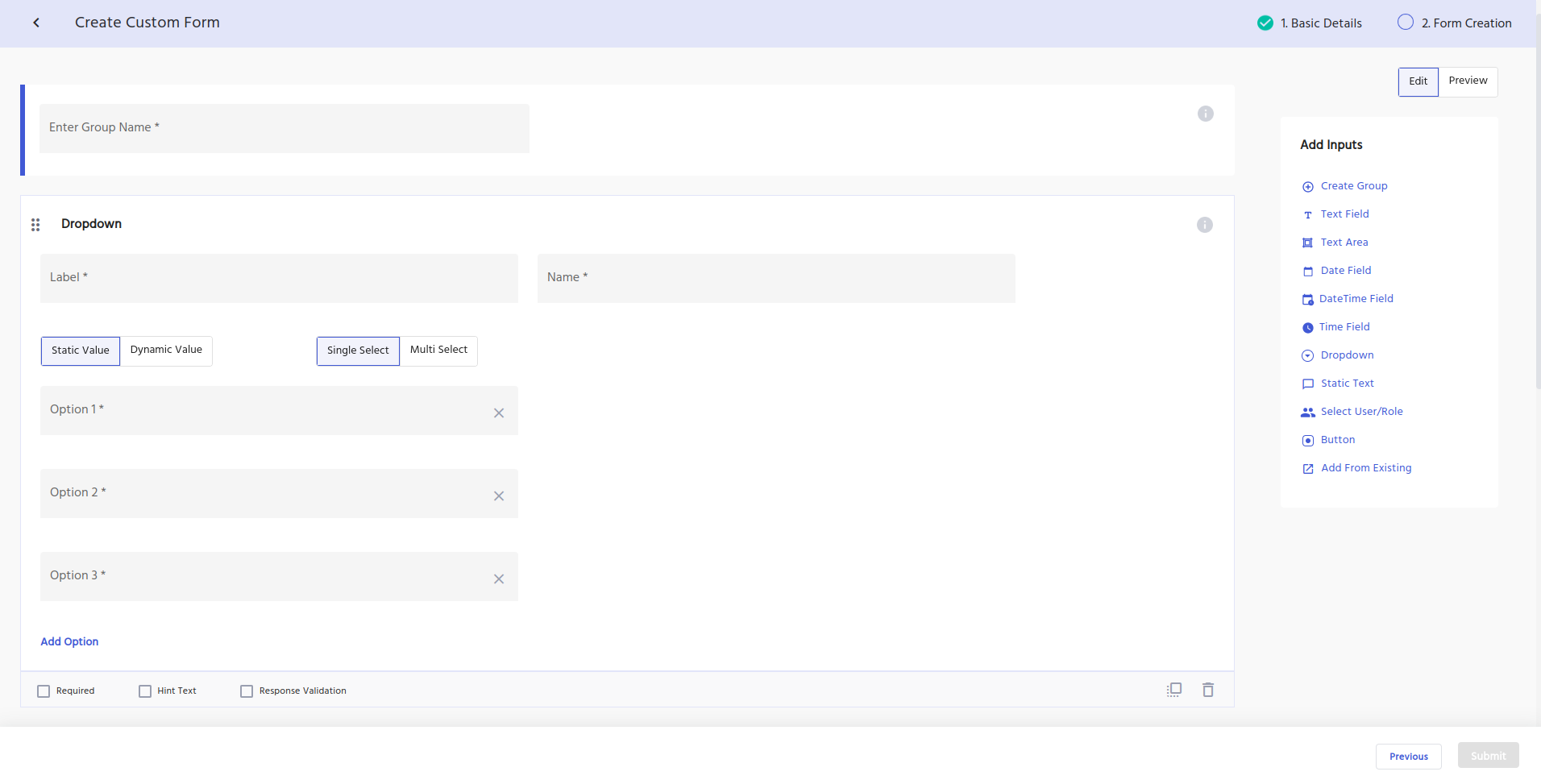 Form input types allow administrators to gather information in multiple ways, including:
Text Fields
Text Areas
Date Fields
Drop-Downs
User Role Selection
Buttons
Copy Existing Fields On Other Forms
Additional Options
To customize inputs further, users can elect to make fields:
Required
Disabled
Static Text
Validation
Hint Text To Inputs
Form Validation
The JavaScript validation field is a multi-purpose validation box, creating an advanced field and form level validations.
Learn more...
IDHub Extras