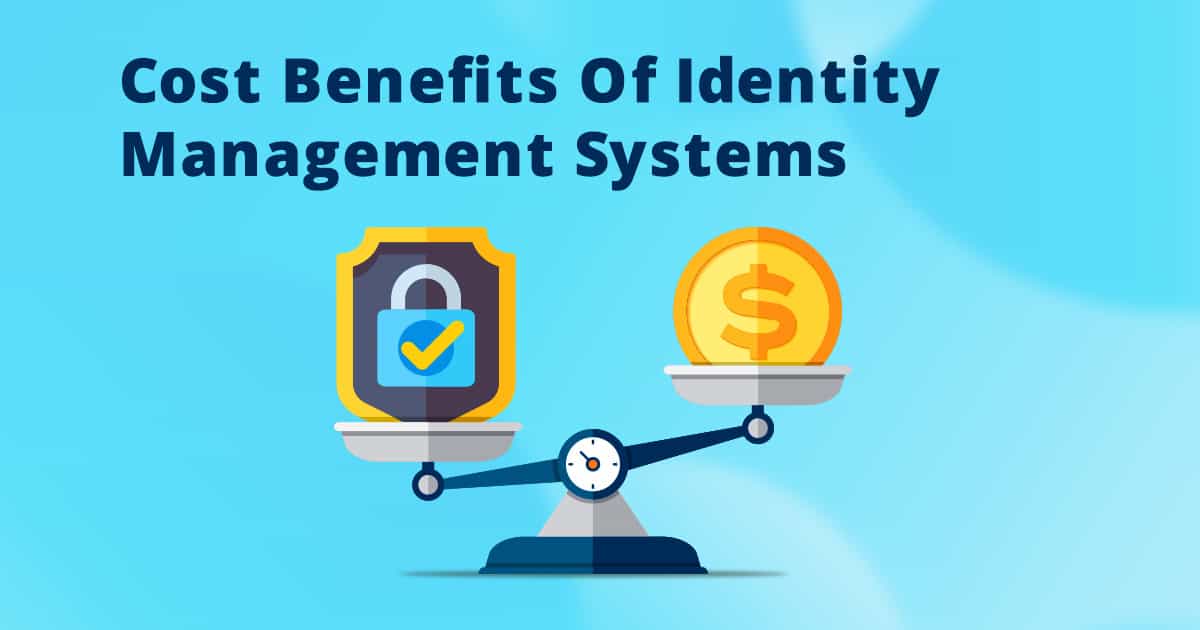 Why Use Identity Management?
Managing User Accounts and Digital Identities across all company applications and accounts is a pain, but it doesn't have to be.
Identity and Access Management (IAM) software, allows you to control who has access to your On-Premise and Cloud Applications, SaaS Applications, Cloud Servers, Devices, and Internal Network, and more so, keeping your business data safe.
We've compiled a list of the top 6 reasons having an easy-to-use Identity Management System is a financial necessity.
1. Reduce Company Operations Costs
16 Billion Reasons – 12 hours/year/User, that's the number of hours lost annually due to lost User passwords, according to a study by openwave.
That's not including the lost dollars and hours spent by Tech Support servicing those clients. We'll get to that.
On top of the time wasted hunting for, trying to remember, and waiting on tech support to reset your passwords, corporate Users are typically facing an uphill battle, trying to determine which software they need to use, or what level of access they will require.
This process usually involves several back-and-forth requests between the User and the administrator, first searching and acquiring access, then determining their access is not sufficient for their needs.
At this point, the User or the administrator will need to determine what access level they require, and a new request is created. Depending on workloads, time of day, and project deadlines, these types of issues can be devastating profit killers.
Overpaying For Software – The business world is blazing into the SaaS (software as a service) world at breakneck speed.
Increasingly new applications have pricing structures based on the total number of Users on a monthly or annual recurring basis.
Frequently, individual subscriptions will be purchased and then rarely, if ever used. Also, organizations frequently purchase additional seats for Users who may no longer be with the company.
The money spent on unused software is staggering. According to a 2019 study, overspending on software from futureofsourcing.com, companies in the United States and the U.K. are spending upwards of $34 billion annually!
2. Eliminate Password Phishing
Lost and forgotten passwords are a massive headache and complaint of most corporate Users. According to Security Teams, they are also the single most important security measure a company can take, if they are not utilizing an Identity and Access Management (IAM) system.
In an organization without an IAM system, the risk of compromised User identity is the greatest and most expensive security risk to organizations.
When looking at large organizations, the average cost to repair a data breach, as of 2018, currently sits at $3.9 Million.
Companies who fall victim to security breaches have to endure a bevy of serious consequences, not limited to the immediate losses, the cost of specialized security services, but most importantly, the cost of their lost reputation and consumer confidence, which can easily cost much more than the actual loss incurred from the breach.
You would think the risk of security breaches would be significantly less for a smaller company, it, unfortunately, becomes dramatically worse.
Inc.com reports that 3 out of 5 small to medium-size businesses will close their doors within six months of identification of a hack.
IAM systems provide a single User an access point to all systems, effectively making it impossible for a User to be phished with a fake website or email. If there is no password to phish, it will make it much more challenging to compromise an employee.
You can further strengthen this by limiting, or completely eliminating, the use of traditional passwords and User credentials for external or on-premise applications.
Utilizing Single Sign-On with strong authentication is a central part of an IAM's security features.
Different types of access methods can be used to provide User Access Rights to each of your team members individually, or as part of a role.
Multi-Factor Authentication, Push Notifications, AI and Machine Learning tools, and even bio-metric scanning devices can be used to gain access to your network of applications.
Password management tools offer limited protection to prevent phishing attacks for a few reasons:
- They typically allow the User to copy and paste passwords into a potential fake site.
- Password reset functionality creates another exploitable avenue for malicious actors.
- Frequent password updates provide more potential entry points for would-be hackers.
3. Identify And Prevent Insider Threats
It's a scary and unfortunate reality that insider security threats have exploded in the last few years. Increased security standards have barely kept pace with the rising risks.
Insider threats include negligent and malicious insiders, who intentionally or unintentionally expose, steal, or leverage vital information and data.
A recent study by IBM found, the average annual cost for companies with over 1000 employees to deal with the risk of insider threats, has risen dramatically by 31% (2016-2019) to a sobering $11 Million.
Possibly, more jolting, is the increase in frequency. Companies have reported that insider threats have increased by a whopping 47% in the last few years, with 60% of large companies experiencing more than 20 events per year, with the average time to containment lasting over two months (77 days).
Even with the increased spending, the average cost per incident in 2019 topped out at over $750,000 per incident, with the most expensive type of event being theft of credentials from privileged users.
4. Enhanced IT Security And Efficiency
Using Identity And Access Management (IAM) as part of a security strategy, allows administrators to monitor and manage the access and permissions of all employees, Users, and business partners across your entire organization.
When utilizing an IAM, administrators can control what information Users access, and what they can do with that information. Users can be monitored individually, or as part of Role-Based Access Control.
This control allows for better security, by ensuring inappropriate access privileges are not allowed, while projecting a clear view of what individuals and roles have access to.
Managing your employees' secure access to your company assets is based on the premise that employees should only have the access they need to do their jobs.
IT professionals working with a clear and complete set of protocols, audits, and reports, can isolate and focus their attention where it's needed most.
Access Governance of systems allows organizations to recognize unusual activity and vulnerabilities, and quickly inventory and monitor ownership of devices, badges, keys, or equipment, which may be potentially harmful to your business if fallen into the wrong hands.
5. Meet Regulatory Compliance
For regulated industries, IAM is more than a luxury. It's the law.
Every business that collects payment details or personal information on company systems, must maintain specific levels of compliance or face crippling penalties.
Verifying the proper controls and access for constantly changing requirements, such as PCI, SOX, GDPR, HIPAA, and others, takes a significant investment in time and money.
From patient privacy to consumer credit and personal information, how your organization handles and reports data is not only a serious reflection on your organization's reputation, it's a necessity to stay in business.
Technical safeguards and limitations significantly lessen the burden of IT staff, ensuring your organization is meeting all required expectations.
Authentication, access management, and governance, limit who has access to specific data and systems.
It provides the required documentation needed to satisfy regulatory agencies, whose job is to find your network and system problems.
Premium IAM solutions manage the common risks associated with each specific industry, and establish consistent policies and practices for a repeatable certification process, to safeguard your organization's interests and customers.
The penalties and fines for not maintaining compliance are high. However, they are not nearly as high as the irreversible cost to your organization's reputation, if a public breach occurs.
6. Reduce IT Operating Costs
Your IT staff is tasked daily with maintaining multiple types of compliance, as well as reviewing and providing, or removing access to existing Users, new hires, partners, and privileged accounts.
If your team manages all of this manually, your IT staff can quickly multiply, becoming extremely expensive, short-staffed, overworked, and in some rare cases, careless.
Quality IAM systems provide clear, consistent protocols for many of these tasks, which would no longer require the need for senior-level staff to be directly involved.
Senior IT professionals can automate or delegate repeatable IAM functions to junior IT staff, or even non-IT personnel.
The rules, safeguards, and functions of a well-designed and orchestrated IAM system, significantly cuts the hours and skills needed to manage your User Identities.
Freeing up your Senior IT staff's time allows your most valuable technology team members to focus their time on other highly skilled specific projects and initiatives.
The Greatest Cost Of Identity Management Is Inaction
Identity Management makes the once tricky and highly technical job of managing and securing user access, into a reachable achievement with a fraction of the staff.
The need to secure your business data, maintain compliance, and audit your software, has never been greater.
The good news is, it's never been easier to accomplish.
Taking Your Identity Solution To Another Level
IAM service providers have been so focused on the security aspect of Identity Management, and have largely neglected the ability and potential of these systems.
New functionality improvements and additions to existing identity solutions, can enhance the everyday tasks and workflows for your managers, Users, HR departments, and others.
IDHub by Sath Inc, functions either as an independent IAM system for organizations, or a much-needed additional layer of functionality to sit on top of your existing solution.
IDHub provides increased abilities and features for your daily users to streamline many of their existing processes and common workflow bottlenecks.
Users and managers can quickly share lists of required applications, entitlements, roles or equipment with other users.
Managers can create custom request forms to onboard new users, to new applications with specific requirements.
Users can search the entire organization for available applications, upgrades, or services to improve their workflow and apply for access instantly.
Check out our article Be An IAM Superhero – 4 Features Your IAM Is Missing, to see how IDHub can vastly improve your workplace productivity and bottom line even further.