Custom Email Templates
Easily customize the email templates used to notify users regarding changes or updates within the request access process, actionable issues requiring attention, or any other need within your organization.
With this feature, administrators can create, edit, and disable email notification templates.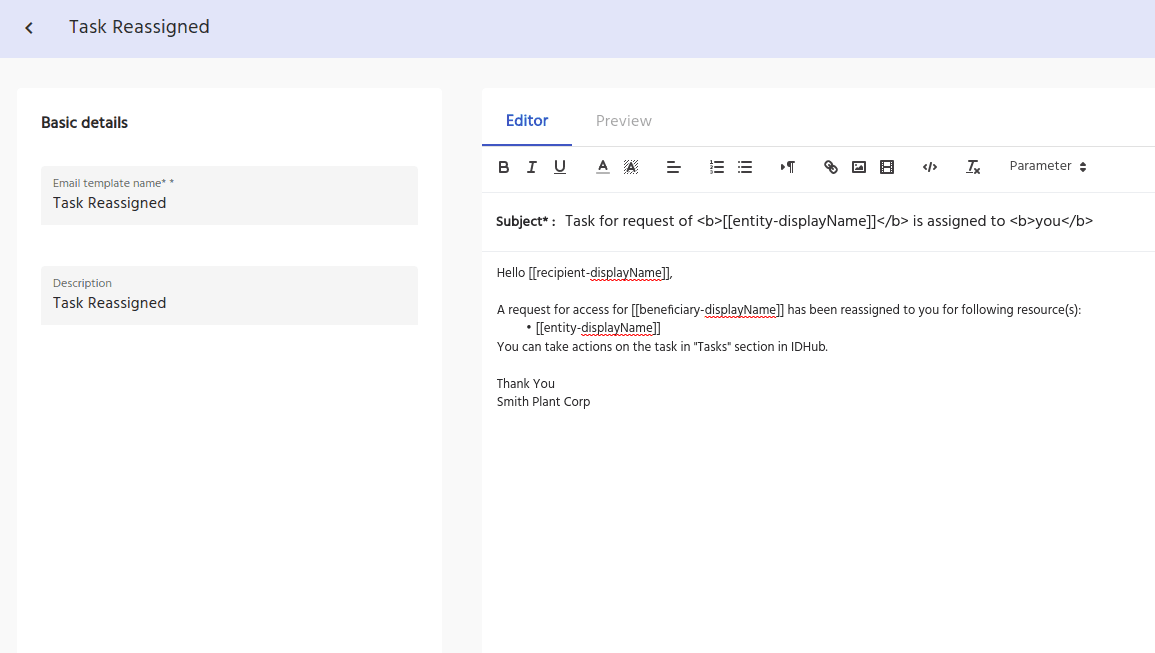 Log & Analyze Email Communications
System Administrators can view all logs for outbound emails. They can also enable, disable, edit, and delete any automatic notifications being sent to users.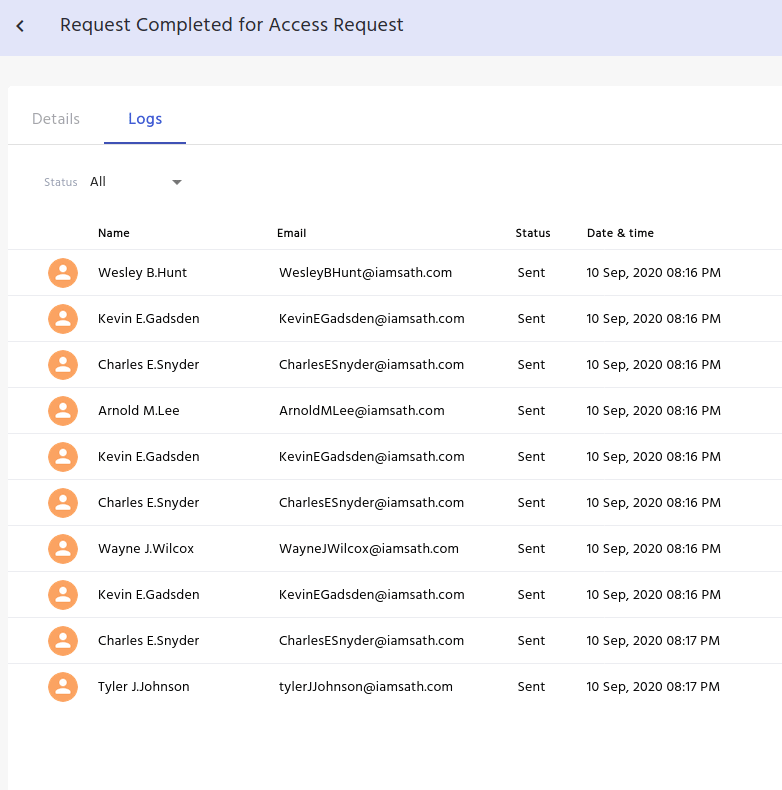 Rich Default Templates
To get you started, IDHub comes with over 40 out-of-the-box email templates for the most common scenarios.
Listed below are some of the most basic included.
Task Created
Task Claimed
Task Escalated
Request Approved
Request Rejected
Request Withdrawn
Request Completed
Proxy Added
Modification to User Profile
Welcome to IDHub
New User Created
User Disabled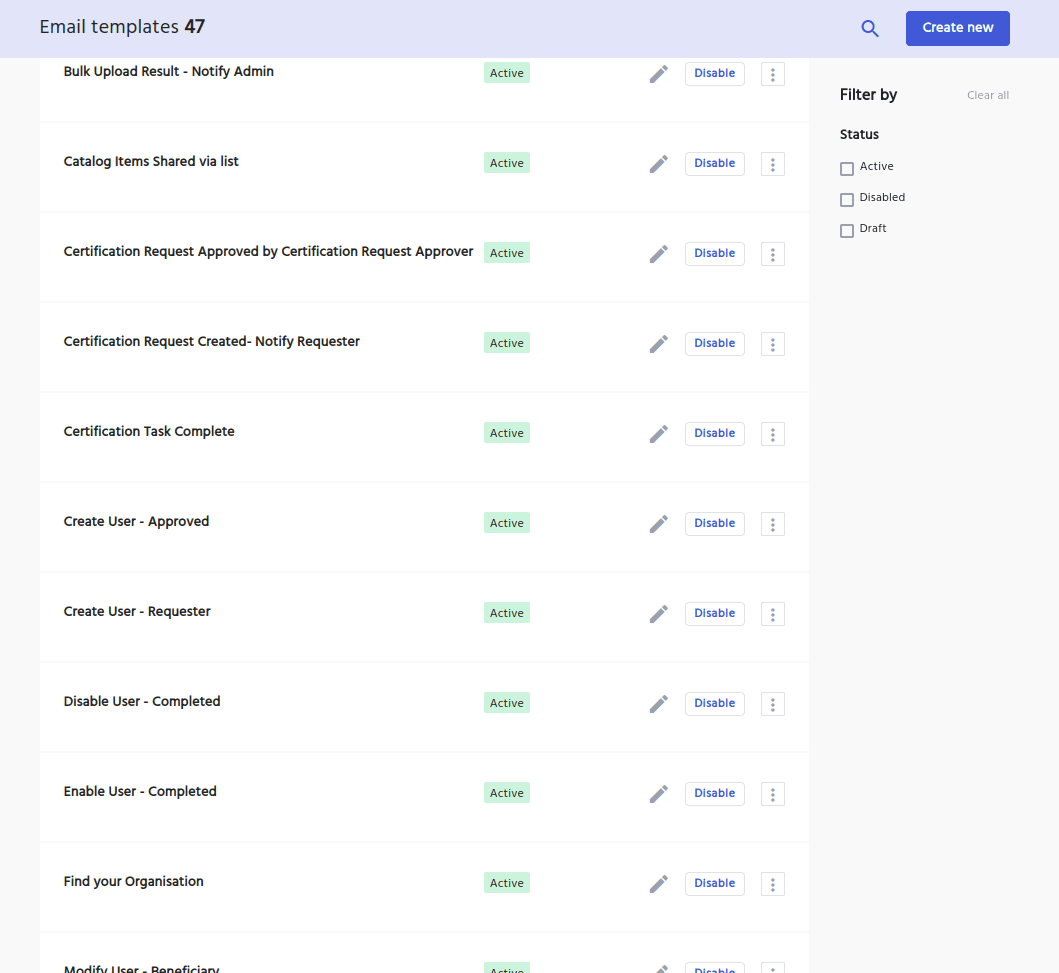 Learn More...
IDHub Extras