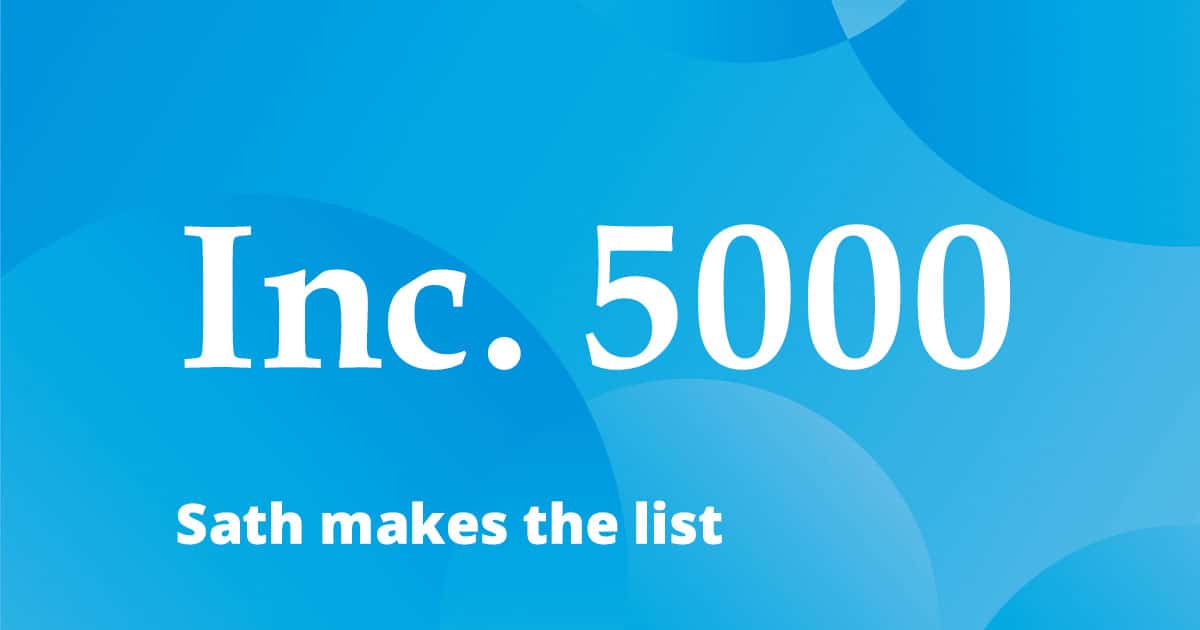 The Inc. 5000 list is full of superheroes of the U.S. economy
America's fastest-growing private companies wield powers like strategy, service, and innovation. On this list you'll find businesses that exercise the body and the mind, push the boundaries of virtual reality and 3-D printing, and delight fans with rock concerts.
Sath, has made the Inc. 5000 list of the fastest-growing private companies in America!! This achievement puts us in rarefied company. The elite group we have now joined has, over the years, included companies such as Microsoft, Timberland, Vizio, Intuit, Chobani, Oracle, and Zappos.com to name a few.
It is truly an honor to make this list. Not only has such great organizations in the past been featured on this list but many great organizations made the list this year. This is just more motivation to not only continue to strive towards our goals but to also keep climbing up this list and to go for that top spot.