The Okta Alternative.
Which Is Better? Is There Another Option?
Okta is the industry standard for Access Management. However, IDHub combines Access, Identity, Complex Rules, and Speed into a single full-featured Identity and Access Management Platform.
IDHub Solves Problems Okta Doesn't
Beyond Single Sign On, IDHub Does More.
Delegated Administration
Gain back countless IT hours by empowering Managers to approve and provision their users.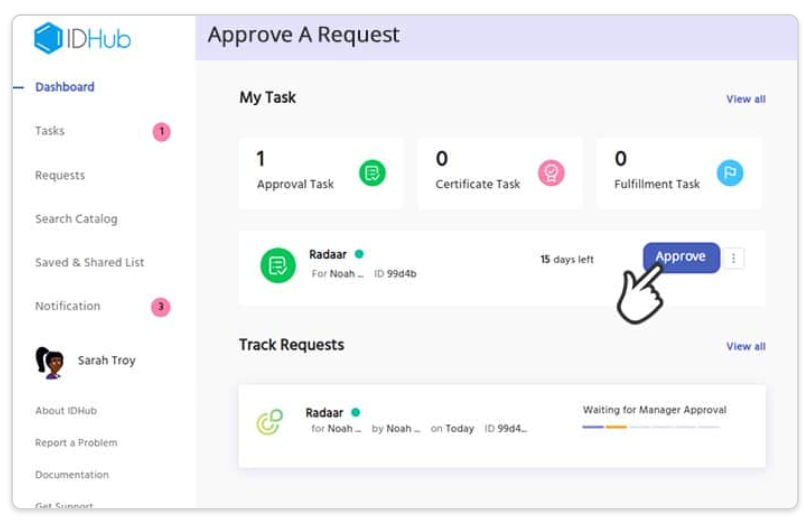 Self Service Access Request System
Allow all of your users to view and request the access they need for all of your business applications.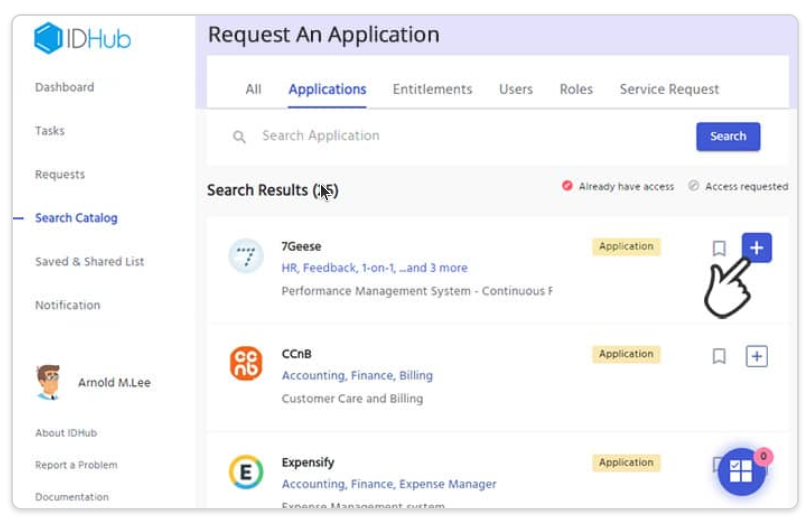 Customizable Workflows
Build the process specific to your business and your applications with no coding or IAM experience.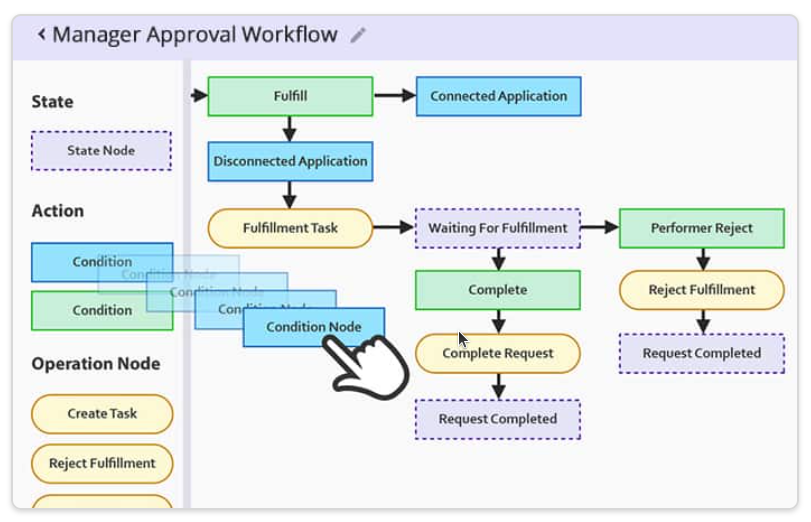 What Does It Take To Be Better Than Okta?
Don't get us wrong, we're big fans of Okta. They are the best at what they do. However, IDHub provides a broader range of capabilities not possible with Okta. Our experience has shown that companies need additional capabilities to meet compliance requirements and fully manage their organizations.
Primary Features

IDHub Complete IAM Platform

Okta Premiere Identity Access Tool

User Provisioning
Self-Service Access
Requests
24/7 Support
Free Trial
Attribute
Synchronization
Certification
Ticketing System
Service Requests
Delegated
Administration
Custom Workflows
Drag and Drop Workflow
Designer
Custom Forms
Bulk Application
On-Boarding
Save and Share Lists
Role Features

IDHub Complete IAM Platform

Okta Premiere Identity Access Tool

Role Based Access
Control
Dynamic Role Attributes
| Implementation | IDHub Complete IAM Platform | Okta Premiere Identity Access Tool |
| --- | --- | --- |
| Cloud Based SaaS | | |
| Cloud Native | | |
| On-Premises | | |
| Can Be Firewalled | | |
| Multi-Tenant | | |
| Auto Scaling | | |
| Serverless Functions | | |
| Stream Processing | | |
| Deploys On Docker | | |
| Deploys on Kubernetes | | |
Login Management

IDHub Complete IAM Platform

Okta Premiere Identity Access Tool

Single Sign-On Capable
Multi-Factor
Authentication
Capable
Advanced Risk Based
Authentication Capable
Advanced Risk Based
Authentication Native
Integrates with Multiple
Advanced Risk Based
Authentication Solutions
Password Management
Native
Integrates with Multiple
Password Management
Solutions
Privileged Access
Management Native
Integrates with Multiple
Privileged Access
Management Solutions
How To Switch From Okta?
Q: Can I continue to use Okta with IDHub?
Yes, IDHub is fully compatible with Okta. You can continue to use Okta for your Access Management and take advantage of the additional features of IDHub.
Q: How can I manage user logins without Okta?
IDHub can be integrated with all leading Single Sign-On solutions, including products like Jumpcloud, Duo, OneLogin, and Ping Identity. We typically recommend using a top-rated open-source solution called Keycloak.
Q: What is the project time-frame for switching from Okta to IDHub?
IDHub's main feature is speed. Our technicians can connect to your installation of Okta, Azure, AD, or HR software and have your users imported in a single day. Applications, Roles, and Entitlements can be added in one upload via our provided upload template.
Q: How much will I save by switching to IDHub
Okta keeps their pricing private. Consequently, each situation will differ. However, IDHub's pricing is public. At $6.50/user/month, or $70/user/year. Grab the total number of users in your organization and do the math, to compare your annual IDHub cost, to your Okta pricing.
An Even Better Solution
Keep Okta For Access And IDHub For Identity Management
Okta is the leader in Access Management for a good reason. Thousands of organizations use their product.
Adding IDHub to your Okta implementation allows you to keep the user experience you and your team have become accustomed to.
Okta has a great video discussing exactly how they fit into the Identity Governance landscape.
Get the best of both worlds with Okta Access Management and IDHub Identity Management to monitor, manage, and audit the entire lifecycle of all of your users.