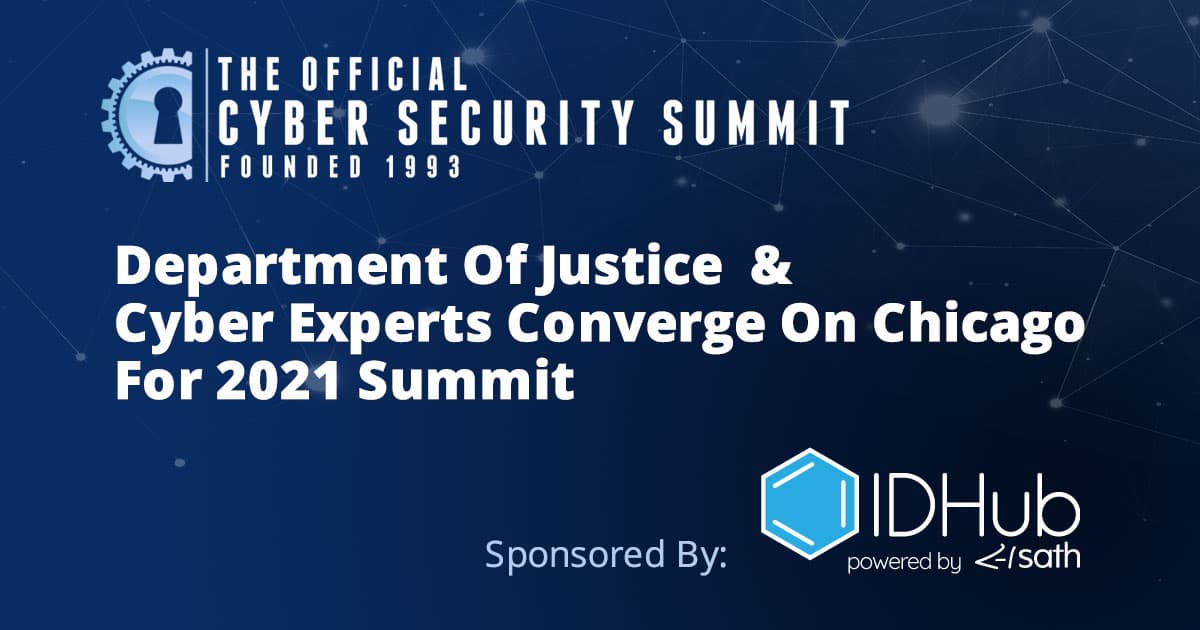 Sath and IDHub are proud to be sponsoring the 6th annual Cyber Security Summit Chicago Conference.
We will be presenting live demonstrations and answering any questions you might have about IDHub.
If you are new to Identity Management let us show you how IDHub can harden your security and simultaneously increase your business efficiency while cutting down on the stress on your IT department or IT service hours.
If you are a managed services firm, let us show you how you can accomplish tasks that typically take hours in minutes and complete support tickets in less than half the time of other solutions.
The "Cyber Security Summit" conferences series originated in 2013 and has been listed as one of the top 50 CyberSecurity Conference to attend.