Reconciliation for Application
This process is done for all the applications that are Onboarded into the IDHub. In this document we would elaboarte how you can do reconciliation for Disconnected Applications.
What is Reconciliation?​
A process of synchronising data from the application to IDHub via a file upload
Why do you require reconciliation​
Sometimes when changes are made directly in the application without updating in IDHub, then this reconciliation process helps maintain data standardisation in both the places
Who can perform Reconciliations?​
System Administrators as well as IT Owners can perform Reconciliation on Applications
How can you perform Reconciliation?​
Go to 'Manage Catalog' in the Admin Module of IDHub using the credentials of a user that has the role of 'System Administrator' with them. To learn more about IDHub roles, click here
Upon reaching the manage catalog click on the 3 dots menu for the application for which you want to do the reconciliation
Click on any Application's more options and then click on the Reconciliation menu
This will navigate you to the respective 'Reconciliation page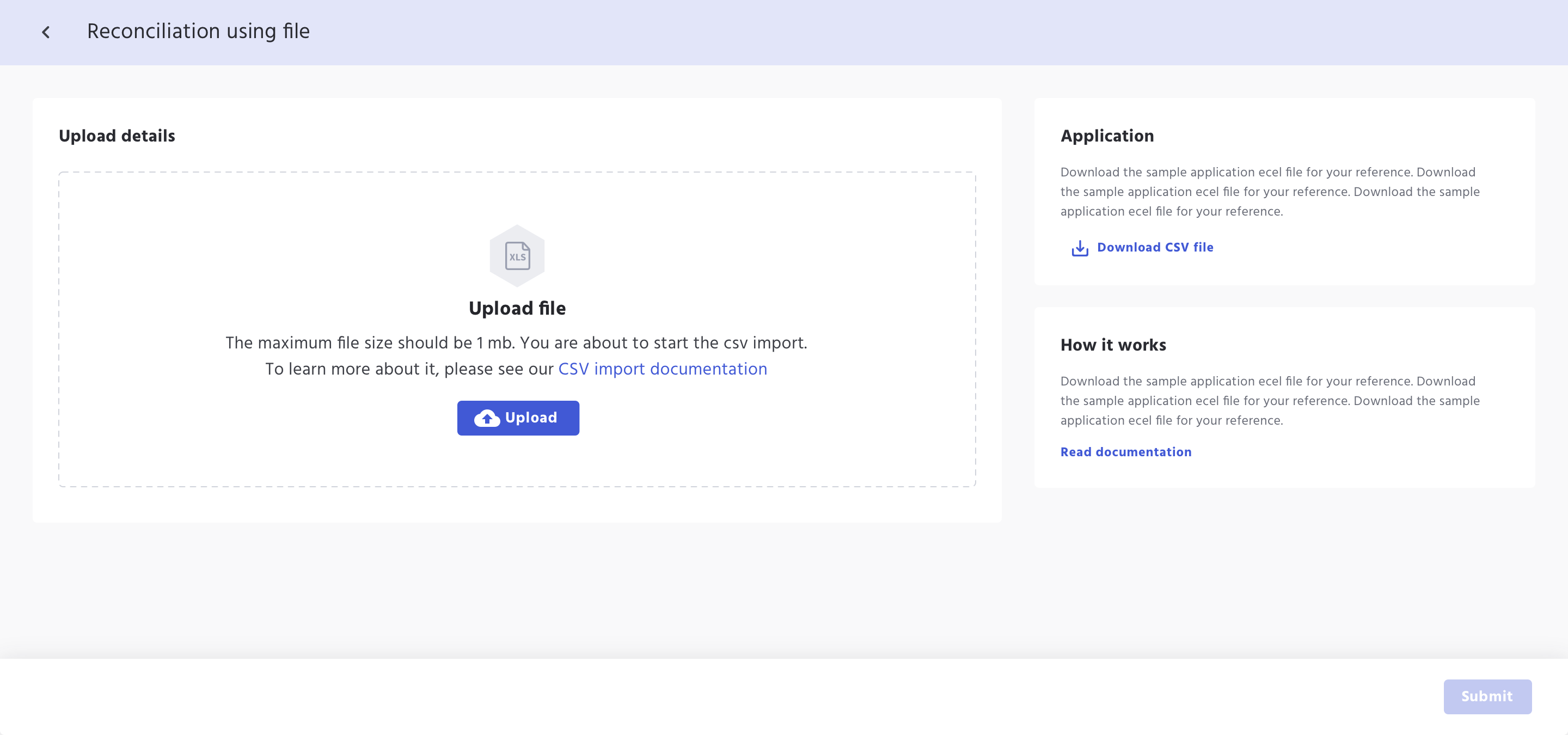 You can upload your csv file or Download the sample file created solely for this application with their custom attributes

Each csv file needs to have all the fields that are required to make sure that the information gets synced with IDHub for that of the application
tip
To learn more about how to create the reconciliation file, Click Here
Upon successful Upload, IDHub reads the file and shows the preview of errors, updates and warnings based on the uploaded file and it's change request.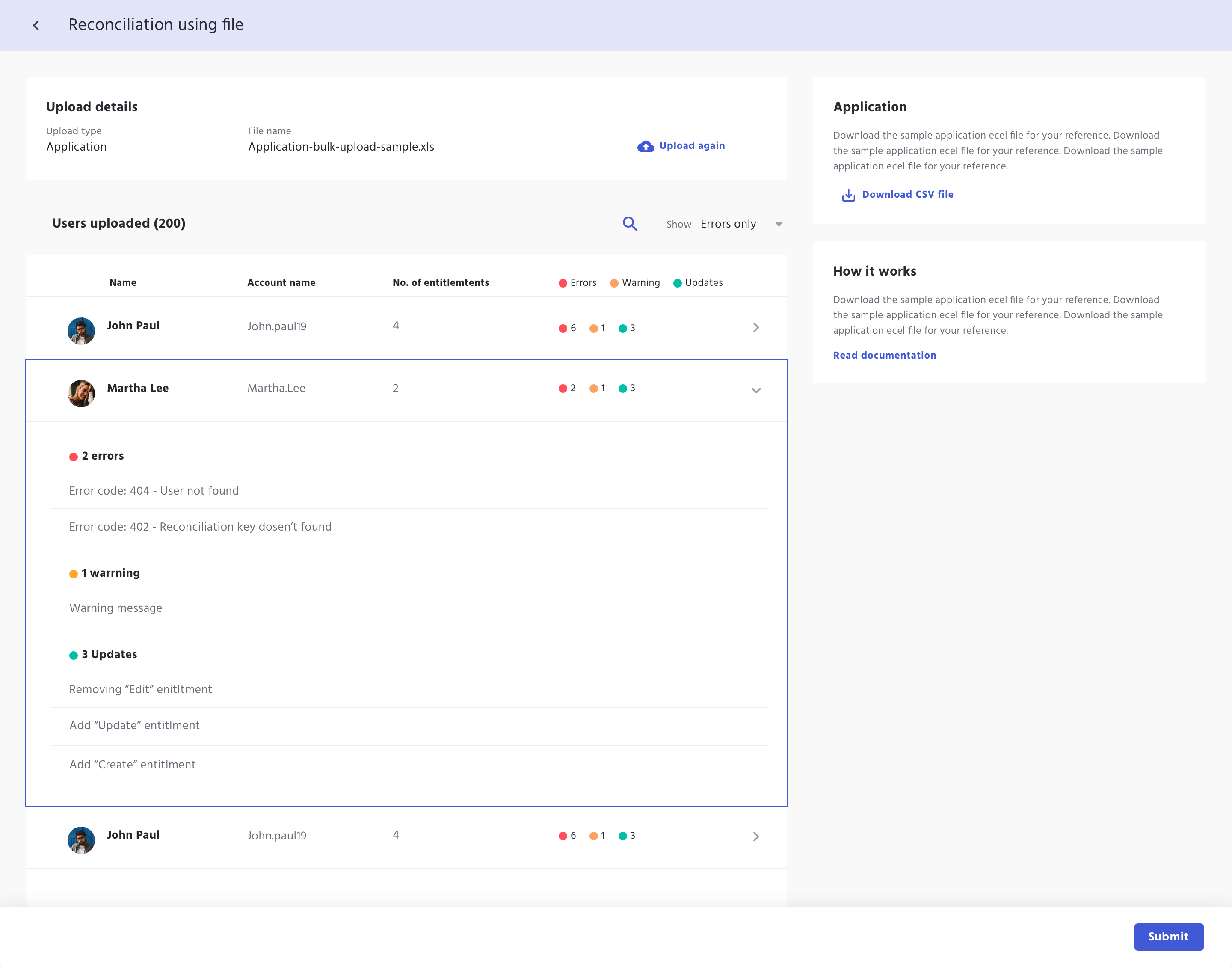 tip
To learn more about the reconciliation messages (erros, updates or warnings), Click Here
This page also has an option to 'Upload' the file again or view the uploaded information and it's possible changes by filtering data

Once confirmed, Submit button is clicked to validate the file. If there are any errors found, then the popup shows.
info
IDHub does not process records that have error in it.
Messages with warnings and updates gets processed as admin confirms by clicking on 'Yes' on proceeding processing of file with errors.
If no error present, the file gets processed automatically.
How can you view the Reconciliation File​
The processed file information can be viewed within the application's Reconciliation Tab (See below)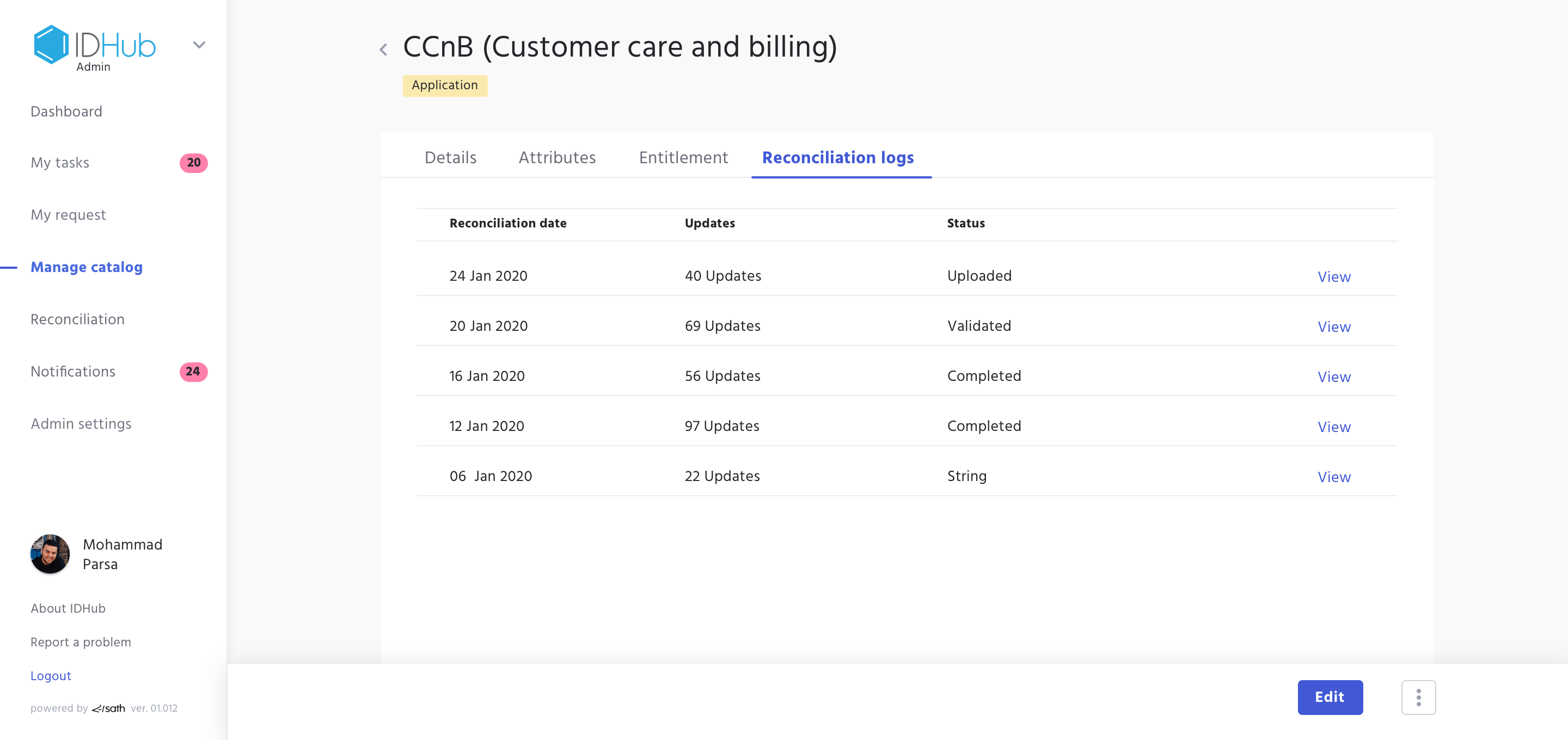 Here on Click on View, Admins can see past 'Reconciled' files that might have been generated automatically or via manual file upload. See below an example of uploaded file: