Modifying the role
IDHub allows you to modify and edit the role that you have created. This document would elaborate how can you view the role details and edit your role definition.
Viewing the role Details​
Go to 'Manage Catalog' in the Admin Module of IDHub using the credentials of a user that has the role of 'System Administrator' with them.
Click on the Roles tab
Upon reaching the roles page, Click on the role card for which you want to view the details
You will land in the role details page (See below)
Understanding Role Details​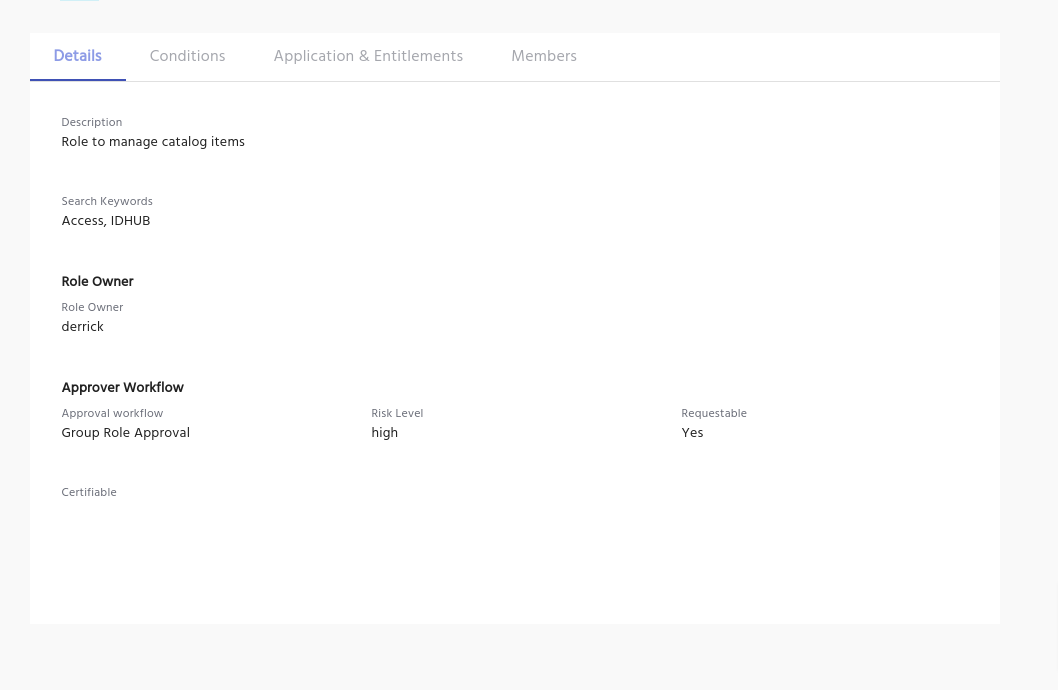 The details page of the role will provide details of the role definition in a view read only format. The following information would be included in the page:
All details and sections which are required for creation of the role is included here as well.
Details
Conditions
Application & Entitlements
Members

This shows the list of all the users who has access to the role.
Members of the Role​
IDHub allows you to view the members of the role and take actions on them. As is shown in the screenshot below, this section will show the following details:
Member name
Department
Actions

View

This will take you to the profile page of the user

Remove Access

This will initiate revocation of the user access for the account.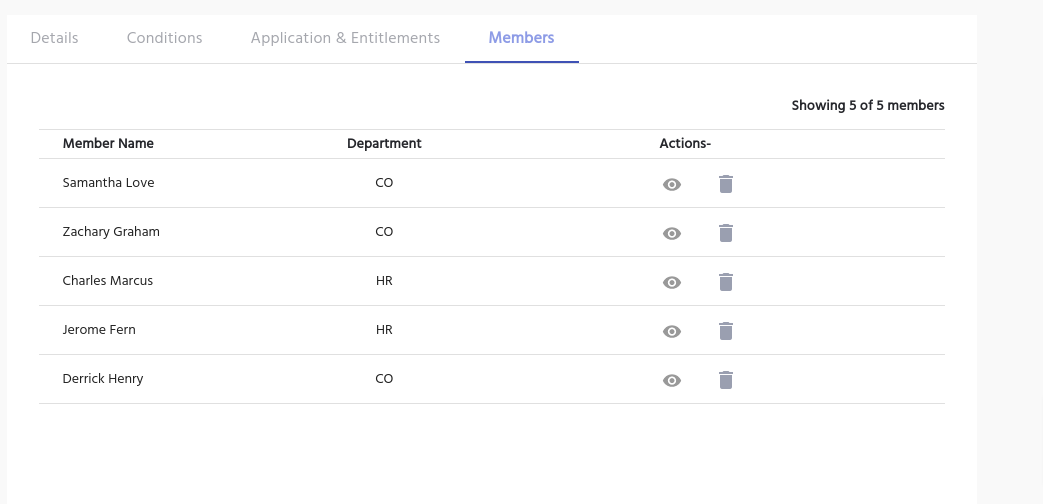 Further Actions that you can take on the role from the details page​
Edit button is provided for you to modify the role
Click here to learn more about the Actions that you can take on the role.
How to modify your role definition?​
Ways of modifying your role definition.
Click on the edit icon from the role list view (manage catalog)
Click on the edit button from the role details page (as mentioned above)
Editing your role​
When you edit the role, IDHub navigates you to the edit mode of the role definition wizard
All current field values are displayed and fields are editable, so that you can go ahead and modify the role definition as per your requirement.
Once you are done with the edit, you can click on submit button in the wizard and IDHub would update the role definition accordingly.