Track my Request
IDHub allows you to track requests and view complete information and details about the requests. This document elaborates on how you can track requests and view the details of the requests.
Who can track requests?​
Any user can track their requests.
How can you track your requests?​
Goto IDHub User App (Click on the down arrow at the top left corner and then click on User App)

Click on Track Requests in the left menu
tip
If you are an admin user, you can also go to IDHub admin app and click on Track Requests to view and track your requests.
See an Overview of your requests​
IDHub provides an overview of the requests that you have made including the concerned item and the status.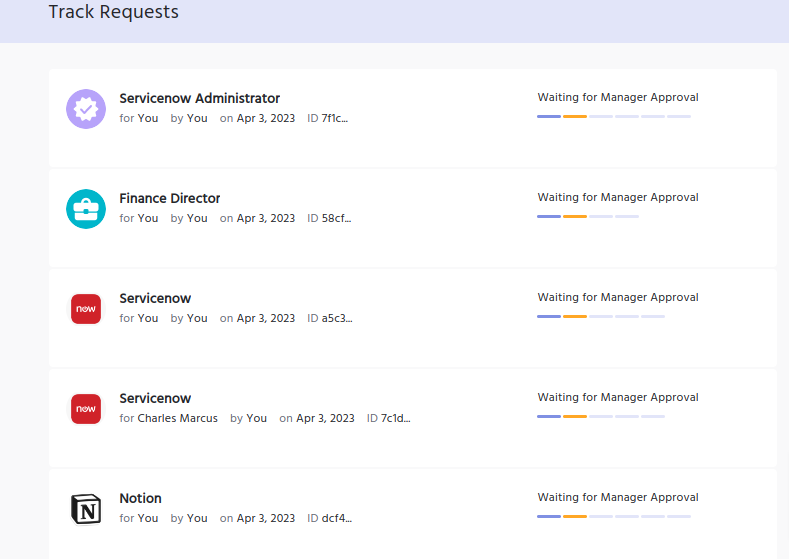 Search And Filter your requests​
If you have multiple requests and want to refine & filter the same, IDHub provides you with the ability to filter your requests by Relevance, Date Range, Status and Entity type. You can also enter some keywords by clicking on the search icon at the top right of the requests page, to find your requests by your given keyword.
Get more information about the request & Talk to the assignee​
Click on one of the request cards on the request page and then you will be taken to the details page for the request.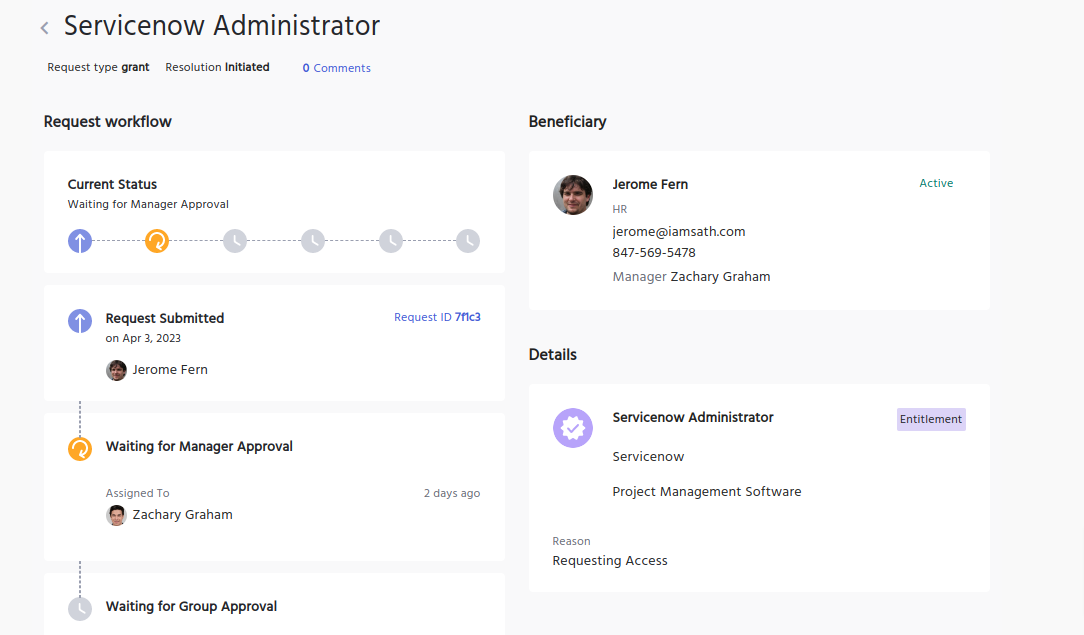 This page will give you the complete information and details of the request like beneficiary details, Current Status, Item details, and Request workflow details. This information about the requests will be helpful if you want to talk to the assignee of the request in the current workflow.
Adding Comments for the request​
If you have certain information to give or any comments regarding the request, then IDHub allows you to write your comments. To do this, you need to go to the request details page by clicking on the request card from the Track request page. At the bottom of the page, you will see the "Add A Comment" section. There you can write your comments on the request.
Withdraw your request​
If you think a request has been created mistakenly or the request generated is no longer necessary, then you can withdraw the request anytime. IDHub provides you with a withdraw button on the request details page. Click on the Withdraw button and IDHub would confirm the action by providing a pop-up window. Once you click on yes in the pop-up window, the request will be withdrawn accordingly.