Application Synchronisation
IDHub allows you to synchronize data from the target system to IDHub. In this document, we will elaborate on how you can do synchronization of Connected Application.
How can you perform Reconciliation for Connected Applications?​
Go to 'Manage Catalog' in the Admin Module of IDHub using the credentials of a user that has the role of 'System Administrator' with them. To learn more about IDHub roles, click here
Upon reaching the manage catalog click on any Application's more options and then click on the Application Sync menu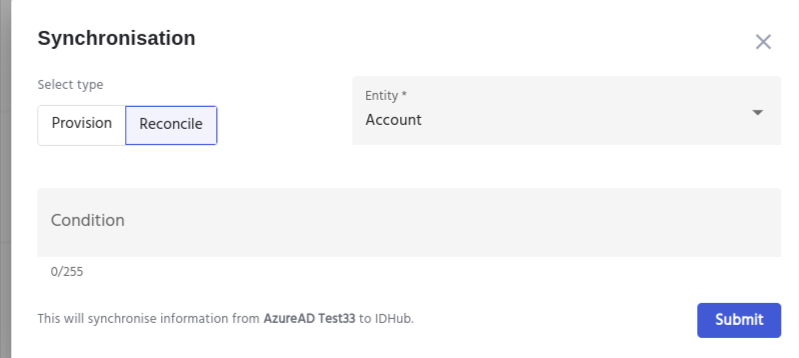 For Reconciliation, click on the Reconcile button. This will synchronize data from your target system to IDHub.
info
By default, the reconciliation is done for user accounts. If you want to do the reconciliation for Entitlements then you can select the Entitlement option from the Entity dropdown.
IDHub would show a confirmation window. Click on the Yes button and this will start the process of reconciliation.
Once the Reconciliation is started, IDHub shows the Sync in Progress status in the application card.

note
If you want to provision data i.e. sync information IDHub to your target system. Then click on the Provision tab and then click on the Submit.
Understanding the Reconciliation logs​
You can also view the reconciliation logs for your application by clicking on the application and then clicking on the reconciliation logs on the Application details page.

If the reconciliation is in progress, you can stop the process by clicking on the red icon.
The reconciliation logs will show the status, type and other details of the reconciliation for that particular application.
Viewing the details​
Once the reconciliation process is completed, click View from the application's Reconciliation log tab. From there you would be able to see the Reconciliation details and the details of the records (Attributes/Entitlements) which have been updated. See below: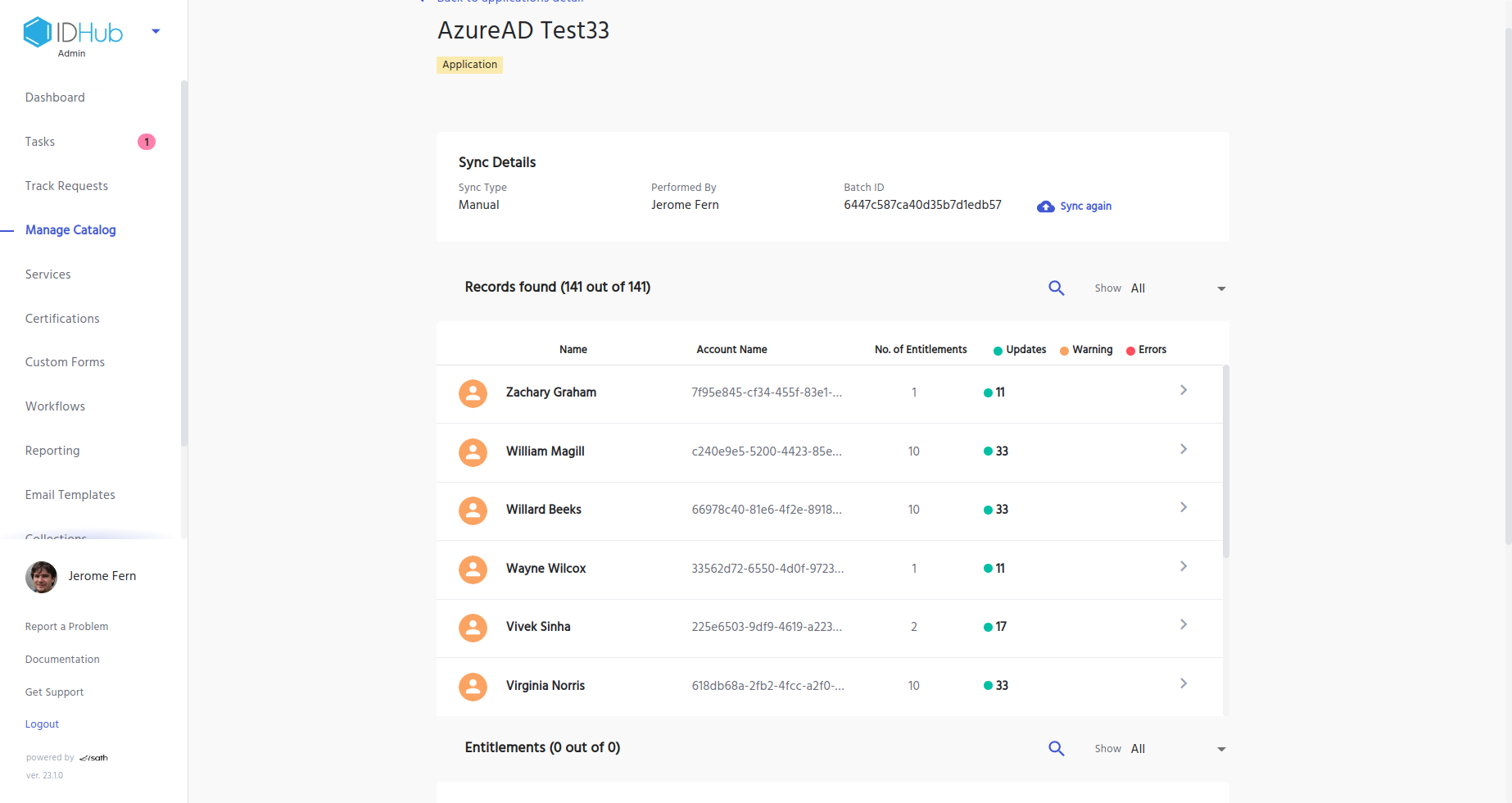 Reconciliation Scheduler​
When you are onboarding your connected application, you have the option to schedule the reconciliation. See below.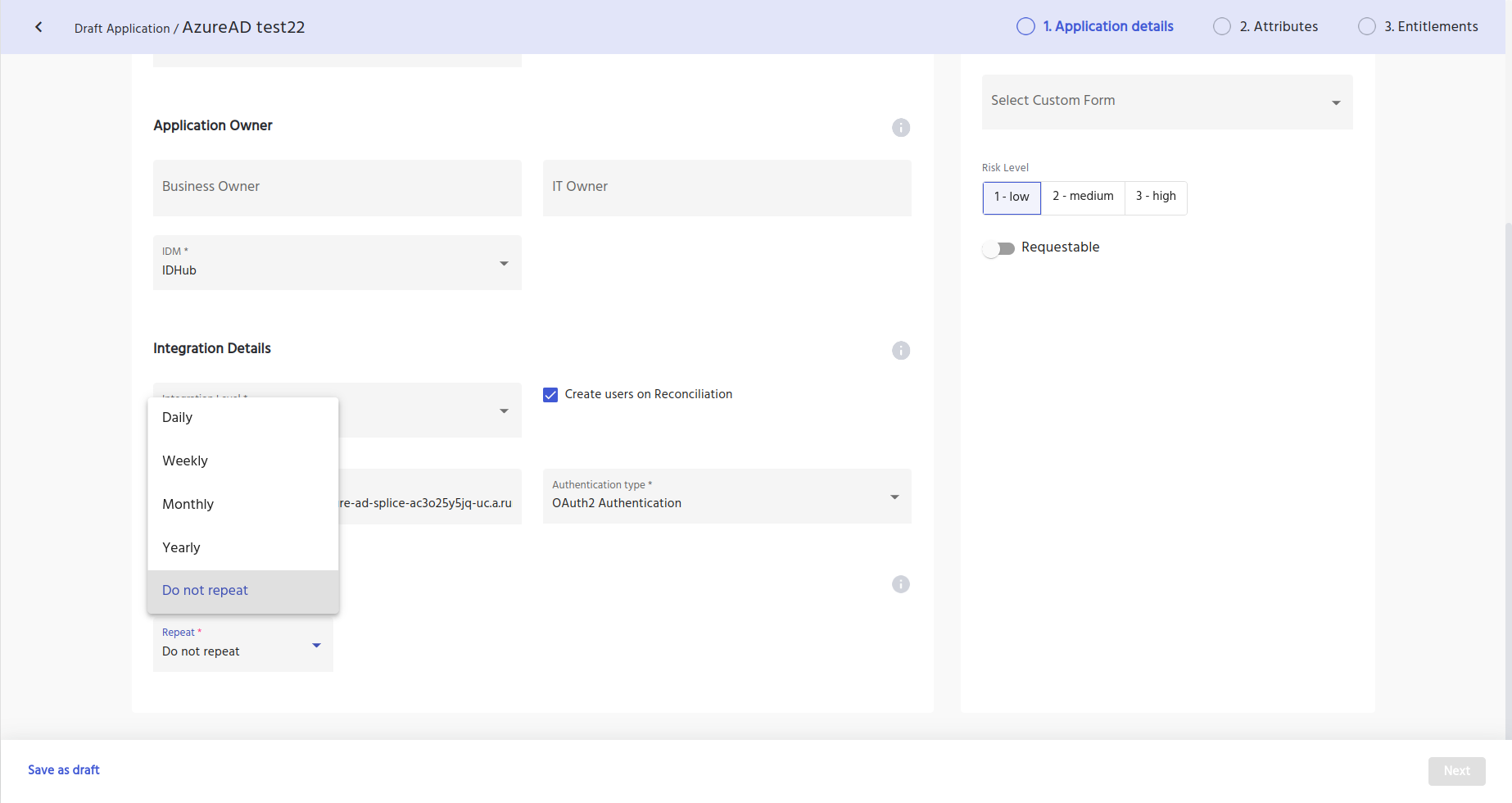 The application scheduler gives you the option to schedule the reconciliation based on a daily, weekly, monthly or yearly basis.
Fetching Entitlement and Attribute While On-boarding​
During the onboarding of a connected application, you can automatically fetch all the application attributes. Click on the Fetch Attributes link in the Application onboarding wizard and IDHub would automatically fetch all the attributes of the application for you. See below: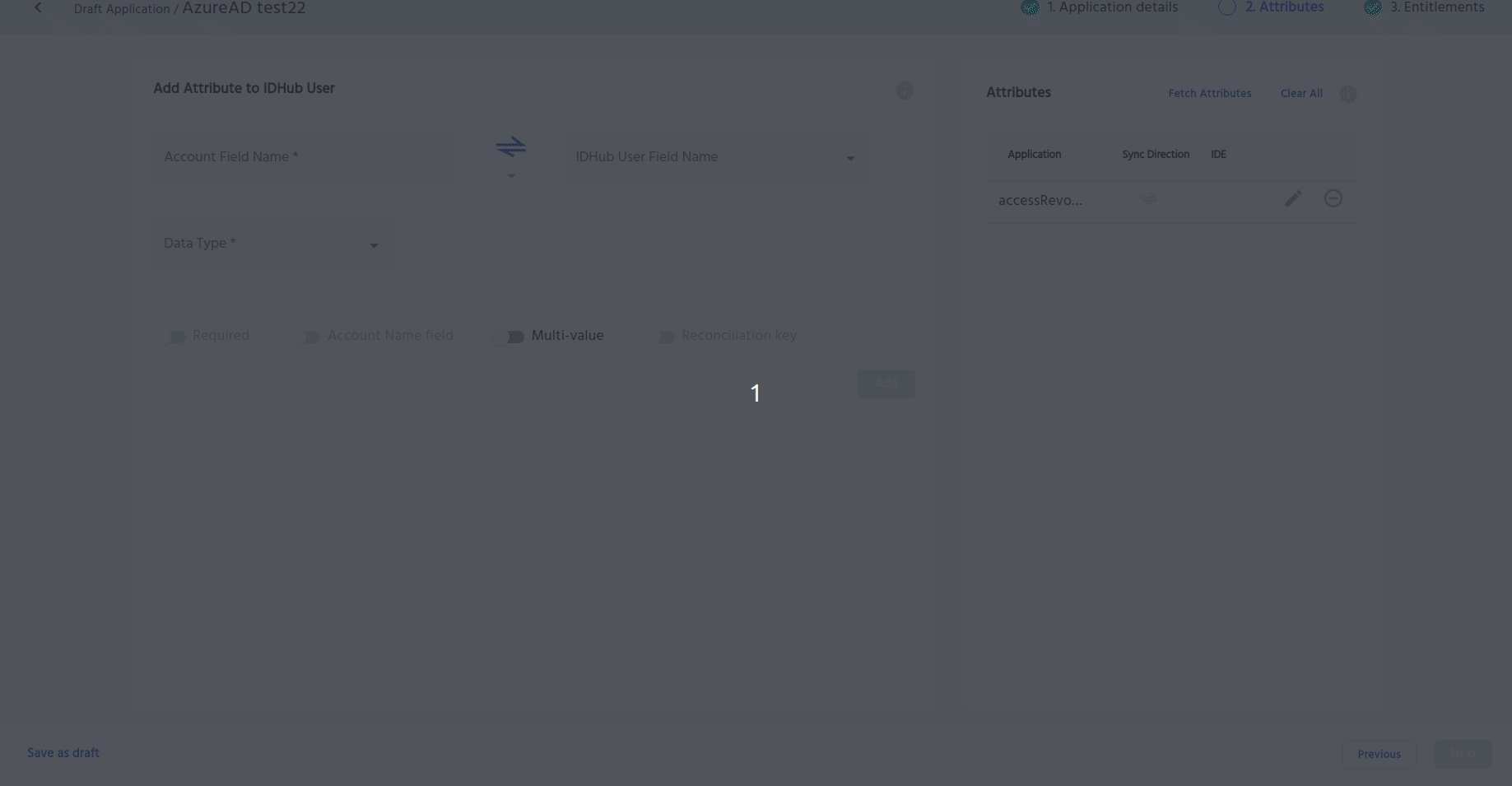 Similarly, you can also Fetch the Entitlements by clicking on the Fetch Entitlements link in the application onboarding wizard
note
Attribute sync direction is used while reconciliation to update user accounts.